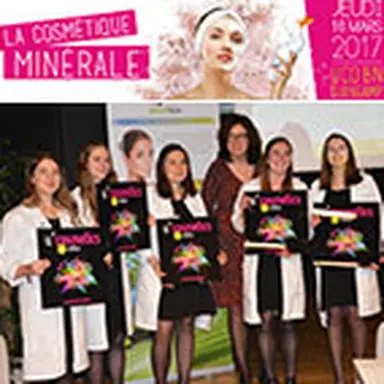 On March 16, the jury of the U'Cosmetics competition, which was dedicated to mineral cosmetics this year, attributed their awards to the teams that presented the most interesting projects in two categories: Innovative Concept and Formulation. Beware, they may be the cosmetics we will all use tomorrow! And the winners are…
All in all, four prizes were awarded on March 16: two in the 'Innovation Formulation' category, and one in the 'Innovative Concept' one, in addition to the traditional 'Coup de Cœur' of the organizing team. CosmeticOBS also attributed a prize to a project the jury could not reward… because there was not enough room on the podium!
On the fringe of the colloquium dedicated to 'Mineral Cosmetics', the finalist teams of the student competition displayed their projects and presented them in front of the audience and the jury. Their performances on stage, the quality of their files, and the cosmetic interest of their products convinced the jury to make their decision.
Innovation Formulation Category
First prize: Black to Bright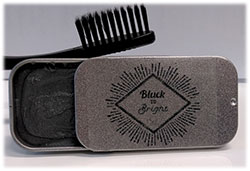 • Creators
Justine Gombert, Angèle Labbé, Romane Le Ponner, Élodie Perennes, Tiphaine Rose (UCO Guingamp, Catholic University of Brittany)
• Project:
Black to Bright is an exfoliating, whitening dental care product to be used occasionally to preserve the whiteness of your teeth. It is presented in an atypical form, with a solid texture and remarkable sensorial identity for a whitening action, since it is black. In addition to clay and mica, its 50% mineral formulation contains two mineral actives, perlite, with abrasive, polishing, and cleansing properties, and charcoal, which whitens the enamel without eroding it, and has the power to absorb particles likely to create a colouration on the teeth, like tea, coffee, and nicotine. Its travel-size, reusable packaging meets sustainable development requirements.
Second prize: MineraliTea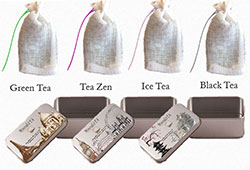 • Creators
Romain Derrien, Guillaume Got, Lowis Green, Thomas Laurent, Ludovic Lemée (UCO Guingamp)
• Project: a cocooning DIY experience with minimum size
This concept is presented in the form of tea bags filled with powder (trace element and precious stone complexes), ready to be used as a detoxifying lotion, micellar water, or cleansing lotion. Consumers just need to leave the bag to brew like standard tea for five minutes and use it! The resulting solution may be kept up to one month. Light, non-cumbersome, easy to fly or travel with for a weekend, with this product, you will always have everything you need to protect, cleanse, and take care of your skin.
Innovative Concept Category
First prize: Mineral Cloud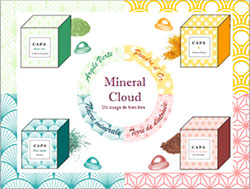 • Creators
Alizée Benoist, Élise Bloquet, Léa Cedileau, Sarah Hulné (École supérieure de Chimie Organique et Minérale – High School of Organic and Mineral Chemistry)
• The project: a craving, a capsule…
This 2-in-1 customizable product is both a face cleanser and/or an unctuous mask gentle as a cloud, thanks to the oh-so-pleasant shaving foam texture – it is actually unfair women are deprived of it. Mineral Cloud is contained in a package based on an aerosol with a clean design reminding of Nespresso machines, on top of which a small space is designed for the user to insert a fully biodegradable, single-dose capsule containing the mineral actives of their choice and the right dose for a mask or face cleanser.
The 'Luxury' range contains four capsules of Gold, Amethyst, Blue Amber, and Platinum, while the 'Classic' range also comprises four capsules: Green Clay, Diatomaceous Earth, Pearls, and a Mixture of calcium, sodium, and potassium.
CosmeticOBS prize: Reconceal'U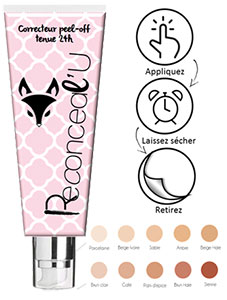 • Creators
Thibaut Carbonnel, Marie Duclos, Marlène Guerrier, Élise Guilmeau (University of Rennes 1)
• Project: The very first peel-off anti-imperfection concealer…
Reconceal'U is a peel-off concealer with natural mineral pigments. It is based on the diffusion of pigments on the superficial layer of the epidermis to pigment visible skin imperfections. After being applied and left to dry, it can be removed with a simple gesture. Contrary to standard concealers, it offers the advantage not to leave any substance on the surface of the skin. As a result, it does not block pores or turn, and it does not flow, thanks to its long-lastingness: it is the pigments that mask the imperfections by colouring them, not covering them.
There is no material effect, no residue left on the skin, and it lasts (very) long: Reconceal'U is the ideal concealer to reconcile with your skin! And its coloured, off-beat world is well-adapted to its young, dynamic target.
Coup de Cœur Prize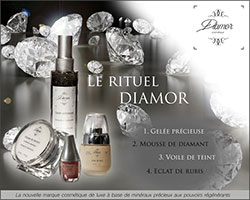 • Creators
Ophélie Vandesande, Alexandra Calcavecchia (Faculty of Pharmacy of Montpellier).
• Project: Diamor…
The name Diamor® comes from three precious minerals: Di amond, Am ethyst, and ' Or ' (French word for 'gold'). These are natural actives with multiple virtues for the skin's health. This range is designed for a daily facial skincare ritual, with four products based on precious minerals. A cleanser, a moisturizer, and makeup compose this beauty routine… which the students illustrated with a video. The ritual is composed of a cleansing, makeup-removing Precious Gel, a moisturizing Diamond Foam, a Complexion Veil in the form of a gel, and a Ruby-coloured, Healthy Glow lipstick.
Theme for the 2018 competition
The 9th edition of U'Cosmetics will be dedicated to upcycling, with a view to upgrade by-products, unused biomass, joint products, etc. Upcycling is the action to retrieve materials or products no longer useful and transform them into quality or higher use materials or products. This means they are recycled 'from the top'. It is a strong recovery action for these products. The closeness of UCO with sea product sourcing will be highlighted, but any other type of material may be used, and applications for packaging items may be examined.
© CosmeticOBS-L'Observatoire des Cosmétiques
© 2017- 2022 CosmeticOBS