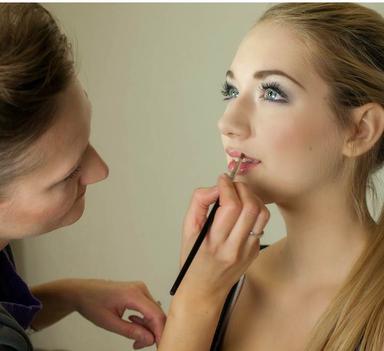 Anyone can develop a critical illness, anytime in their lives. The pathway in hospital and the care needs can be demanding, both physically and psychologically. A few beauty players have decided to take action for the sick, by offering them a cosmetics approach specially designed for them.
CEW France has been building Centres de Beauté since 1992. Françoise Montenay, President of the association, got the idea of developing and financing beauty centres in hospitals (thanks to CEW member brands). What for? To provide patients with comfort and reconcile them with their own bodies.
The practitioners that deliver the treatments are graduate, independent social beauticians who benefit from specific technical and psychological support.
The protocols are designed to offer sick people a well-adapted, quality service.
If CEW was a pioneer, other associations have been created since then around the same theme, such as Belle & Bien, the French branch of the Look Good Feel Better network founded in 2001.
On the agenda: makeup classes to learn how to fight against the visible treatment side effects for all cancer types. Following the workshop, the participants can take a beauty kit with them which contains products that meet their skin problems.
The most sceptical of us might wonder whether this type of service actually provides comfort.
Belle & Bien decided to answer this question with a study conducted between September 2016 and September 2017 among a panel of 13,000 participants.
95% of women say their appearance is the key to feel self-confident and 78% of them declare their self-confidence increases after attending a workshop organized by the association.
Dedicated cosmetics
Until then, no brand was claimed to be adapted to sick people's skin problems, although of course, a few dermocosmetics entities were recommended.
In 2016, Même cosmetics changed everything.
Both the young entrepreneurs who initiated the project had close relations affected. They decided to launch a skincare range dedicated to sick women. What for? To reconcile them with their own image, provide them with a bit of softness, and above all, revive their femininity, which sometimes gets lost due to the treatments.
Of course, the formulas are all gentle and non-aggressive, and the cosmetic products are designed to meet the needs of these weakened epidermises. The range comprises masks, gloves, and socks for people suffering from the hand-foot syndrome, a moisturizing shower oil, and a scalp mist to stimulate hair regrowth.
In the same vein, beauty professional Isabelle Guyomarch decided to create Ozalys. After she developed a breast cancer, she decided to launch her own brand and formulate products for this weakened public, oh-so little represented in the cosmetics world.
In addition, she intended to provide convenient solutions: she developed toothpaste with wetting properties to reduce the sensation of dryness and soothe irritated mucous membranes.
Beauty boxes to brighten up your days
Everyone has heard of the beauty box craze. There is one for every type of consumer. The only problem is: what happens when you get sick and you can no longer apply the products you receive? Should you be deprived of the joy you feel when you open this parcel just because you are sick? If many of us would logically be tempted to say yes, others will not take it.
As an example, Sandra Benoît founded the Rozen box, a beauty and lifestyle selection for sick women.
It is all designed to provide the comfort needed during this period, and the selection changes every month. Former stylist Charlotte Husson also launched a box concept: The Fighting Kit. She decided to completely change professional careers following a disease. On her website, she explains in an introductory video that 'when you are sick, there are many things you cannot control, except for the self-image you reflect. Your beauty and dignity are fundamental to carry on with your fight.'
Her project was set up around three thematic kits (feet/hands, hair/brows, face/body) which comprise the essentials to take care of yourself and be able to face the outside world.
Inclusive beauty is booming, and more and more professionals wish to get involved.
Is that a new trend? Not at all: it has more to do with the need to provide an efficient, punctual answer to the sick.
And as Françoise Montenay says, "beauty is not futile, it helps to live better".
JS
© 2018- 2021 CosmeticOBS