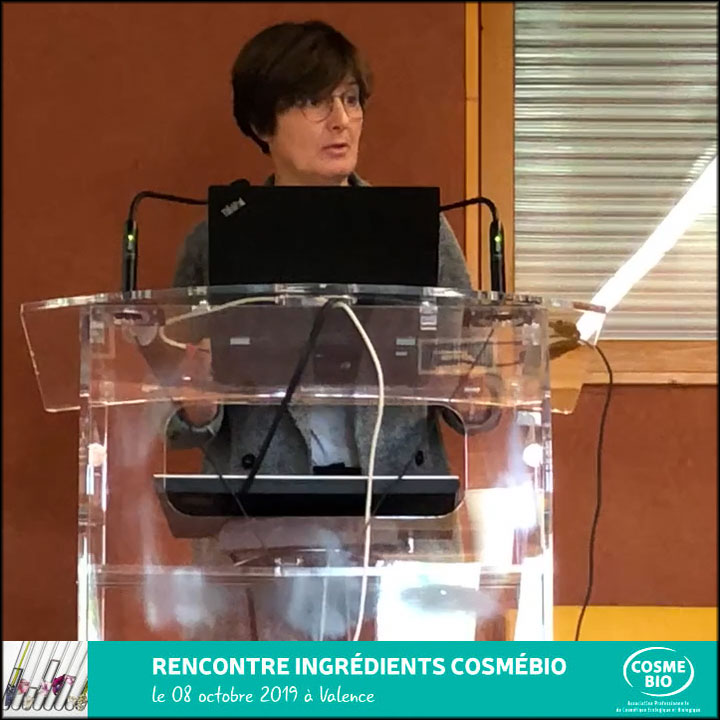 Are titanium dioxide nanoparticles dangerous to human health? The question, which is the subject of debate, is crucial, and in particular for organic cosmetics, since TiO2 is one of the only two UV filters authorized by its standards. This is why the Odysud laboratory, which develops organic sunscreens from the Acorelle brand, has decided to conduct a study to give a new argument in favour of its safety. Véronique Planchon, Head of the Research, Regulation and Training Department at the Odysud laboratory, presented the results at the Ingredients Meeting organised by Cosmébio on 8 October 2019.
Reading time : ~ 8 minutes
In 2015, Véronique Planchon recalled, France had 80,000 cases of skin cancer, two thirds of which were due to excessive exposure to the sun. Hence the importance of protective products…
But sunscreen products also mean UV filters, anti-UVA and anti-UVB , whose benefits for the skin are well known, but also their potential danger to health.
Filters vs UV screens
There are now two types of UV filters.
Chemical and organic filters
They have the property of absorbing the energy of radiation of certain wavelengths, then passing into an excited state before returning to a stable state with energy dissipation.
Véronique Planchon mentioned some of them, such as Octocrylene, Butyl methoxydibenzoylmethane, Ethylhexyl methoxycinnamate or Benzophenones, noting that they all had disadvantages, whether they were suspected of acting as endocrine disruptors or having allergic, ecotoxic properties. Not always photo-stable, some are also in nanoparticle form…
A study published in May 2019 (Effect of Sunscreen Application Under Maximal Use Conditions on Plasma Concentration of Sunscreen Active Ingredients, JAMA. 2019;321(21):2082-2091. Matta, Murali K.; Zusterzeel, Robbert; Pilli, Nageswara R.; et al.) confirmed that these types of filters have the ability to cross the skin barrier.
In a clinical trial conducted on volunteers, samples taken 24 hours after the application of ...