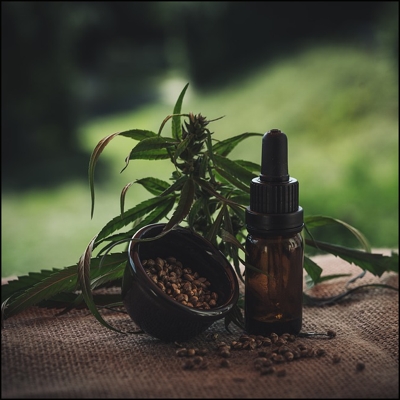 Recently, cannabis and its derivatives have found a prominent place in the cosmetics industry. This market represents $12 billion worldwide, according to Euromonitor, which sees "lucrative development prospects given the relaxation of regulations, particularly in the United States and Canada."
Reading time : ~ 3 minutes
Is the North American market "cannabis friendly"?
This is what the figures revealed by Euromonitor suggest.
Growth in this cosmetics branch was 3.8% in 2019.
"A plethora of brands have arrived on the market, alongside historical players such as The Body Shop or Hempz. As of November 18, 2019, there were no less than 500 brands linked to the use of this plant," says Euromonitor. "This is not surprising considering that in the United States and Canada, cannabis is associated with an image of well-being."
This large number of competitors obviously contributes to the fragmentation of the sector. It is complicated for a brand to establish itself as a leader.
On the other hand, the increase in supply makes the cannabis cosmetics market even stronger.
"As of November 18, 2019, beauty and skin care brands based on this plant represented 4.1% of all cosmetics, compared to 2.2% a year earlier, confirming that the market is small but growing rapidly in a short period of time," says Euromonitor.
Consumer mistrust and confusion
However, cannabis still suffers from a sulphurous reputation and does not enjoy good press among all cosmetic users.
"Some people can expect to experience sensations that have not been founded, such as amazing effects, for example," insists Euromonitor.
What ...