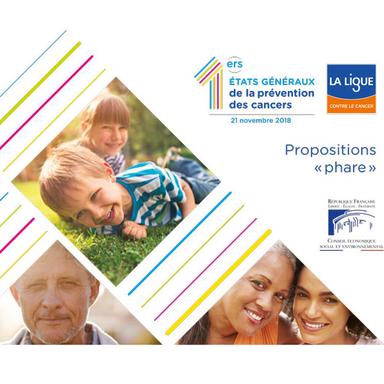 Will there soon be a "marking" of cosmetic products containing ingredients with carcinogenic potential? In any case, this is what the French League against Cancer is proposing to strengthen disease prevention. An initiative suggested first at French level, then harmonised at European level.
On November 21, 2018, the French Ligue contre le Cancer (League against Cancer) organized its first General Assembly on Cancer Prevention. Following a wide-ranging public debate on "what cancer prevention policy in France should be in the coming years," 11 key proposals were presented, including one that provides for a "Toxiscore" on everyday consumer products, including cosmetics. Like the Nutriscore on foodstuffs, this marking would be designed to "inform consumers in detail and simply about the risks associated with the use of the product."
According to the White Paper published at the end of this General Assembly, which brings together all the key proposals, this would be a "labelling on substances with a (presumed or proven) impact on consumer health, affixed to all products for domestic use (food products, construction, decoration, cosmetics, childcare, household products, biocides, etc.)".
This labelling should be "certified", i.e. based on scientifically proven data, its wording and graphics should be easy to understand to allow "awareness of the risks inherent in environmental exposure to everyday consumer products," and affixed after consultation with industry, as a priority on substances "presenting a proven and presumed carcinogenic risk and, according to the precautionary principle, for those whose risk is suspected"*
Created at national level, it should subsequently be harmonised at European level.
FP
© 2018- 2021 CosmeticOBS