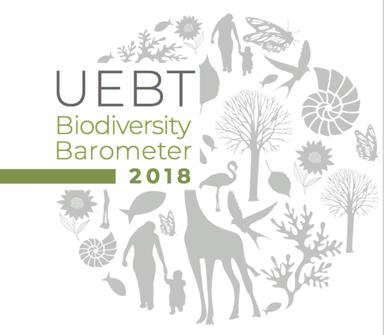 For the 10th year in a row, UEBT have revealed their Biodiversity Barometer. This project is aimed to evaluate the knowledge and interest of consumers all around the world in ethical ingredient sourcing. Over the past decade, 64,000 people were surveyed. UEBT unveiled the results of the 2018 edition at a congress held in Paris last June 19.
The survey was conducted by the Ipsos research institute, both online and in the street. 5,000 people living in France, in the UK, in the US, in Germany, and in Brazil were added to the previous year panel.
Biodiversity: a well-established principle?
This global concept does not have the same scope everywhere.
Its knowledge ranges from 40% in India to 95% in Vietnam (2015 figures).
Biodiversity is generally well-known in all surveyed countries. The young generation takes an active part in promoting and raising awareness of this notion.
Indeed, when it comes to defining what it is exactly, 39% of consumers aged 16-24 can explain that 'biodiversity refers to the many different organisms in the various world geographic areas.'
Concerns about environmentally friendly sourcing
According to the research institute, 'all around the world, most consumers feel concerned about biodiversity, both on a global and more personal level.'
As an example, the respondents evoke several reasons for being interested in the issue of environmentally friendly sourcing:
• 89% of them say that respect for nature is actually a human duty
• 85% consider that nature can be used only if we guarantee future generations the same opportunity
• 80% explain it is important for them to take part in the preservation of biodiversity
• 80% think it is part of their own wellness and it adds to their quality of life
• 74% reveal the extinction of biodiversity would personally affect them
What consumers expect from brands
The survey shows that right now, 'most of the people surveyed think it is a moral duty for companies to have a positive impact on society, people, and biodiversity. Trust in companies has been very low over the past decade and consumers need to be able to see they get involved and implement responsible sourcing practices.'
And yet, how can they promote their commitment among consumers? Brands can have their products certified by an independent body, affix a label on their packaging, or adopt more transparent communication practices for their users.
Generally speaking, respondents say that respect for people and biodiversity is a purchase factor for them, in particular in Brazil. Buying products with natural, responsibly manufactured ingredients makes them feel good and gives them the impression they can have a positive impact on society. This trend is also emerging in the UK and the US. In addition:
• 79% declare it is a moral duty for companies to make sure they have a positive impact on people and biodiversity
• 74% say they enjoy buying a product that both preserves biodiversity and people
• 70% declare they have more confidence in a company whose commitment is certified with a label on its products
• 70% say they have more confidence in a company whose commitment for ethical biodiversity sourcing is verified by independent bodies
And yet, when respondents are asked to name a brand that respects people and biodiversity, only 54% can mention one.
Still, a few brands managed to gain the general public's confidence, like Yves Rocher in France, Weleda in Germany, Burt's Bees in the US, The Body Shop in the UK, and Natura in Brazil.
All these brands are associated with a certain degree of ethics and respect for biodiversity.
More transparency on packaging!
When consumers are asked what information they would like to see on the product packaging, they mention the following elements first:
• List of ingredients
• Impact on biodiversity (support for bees, wild flowers, replanting without deforestation)
• Origin of ingredients The panel also explained they would like to be informed of the social impact and right compensation for all production chain players.
Of all countries studied in 2018, Brazilian consumers seem to be the most interested in this information on product packaging.
The 2018 UEBT barometer encourages brands to act and share their actions in favour of nature. It is a real expectation from consumers, who want to be proud of the ethics of the products they use.
As mistrust is at its height, it is essential for the cosmetics industry to act for the environment to regain its users' trust, and above all, to preserve the Earth's resources.
JS
© 2018- 2021 CosmeticOBS