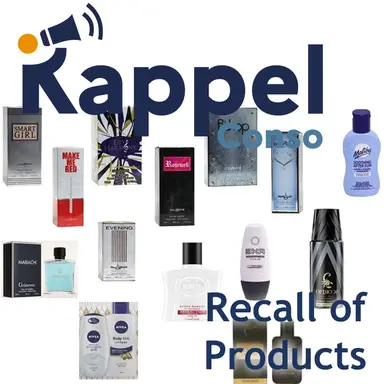 Rappel Conso has published a recall notice concerning a list of 58 cosmetic products distributed in B&M stores because they contain substances prohibited in cosmetics.
This recall concerns hygiene products, toilet waters, deodorants, shampoos, masks, scrubs and wipes of several brands.
They contain fragrance ingredients, Lilial (Butyphenyl methylpropional) and Lyral (Hydroxyisohexyl 3-cyclohexene carboxaldehyde), which are banned in cosmetics due to their CMR (Carcinogenic, Mutagenic, Reprotoxic) properties.
The shops concerned must withdraw them from sale. Consumers who may be in possession of them must return them to the point of sale for a refund.
List of products and batches concerned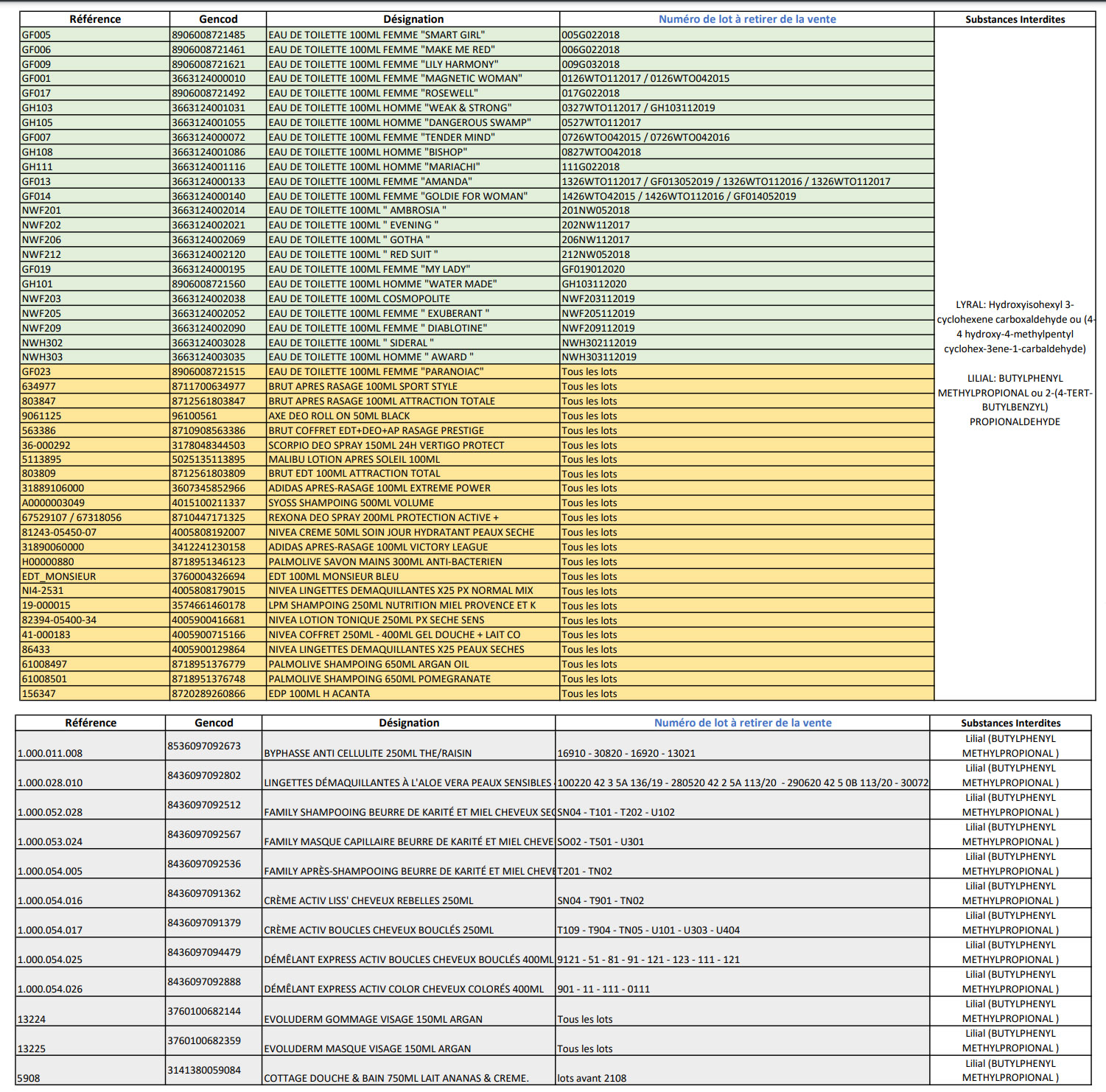 IB
© 2022 CosmeticOBS