Recalled products
• Sensitive Thick Wipes - Pack of 72 wipes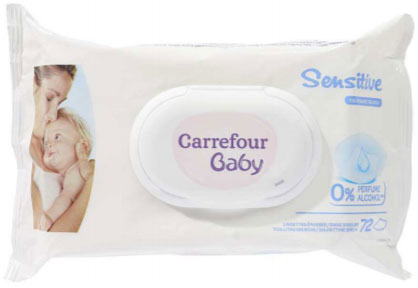 Barcode
• 3560071105624
Batch numbers
• O7649181022 XX:XX
• O7650181022 XX:XX
• O7651181022 XX:XX
Reason for the recall
Possible risk of the presence of Burkholderia bacteria likely to cause infections, particularly in immunocompromised people and those with cystic fibrosis.
Commentaire
Persons who still hold products belonging to the lots described above are asked to stop using them and return them to the reception desk of your store for refund.
For any questions, you can contact the Carrefour Consumer Service at: 09 69 39 7000.