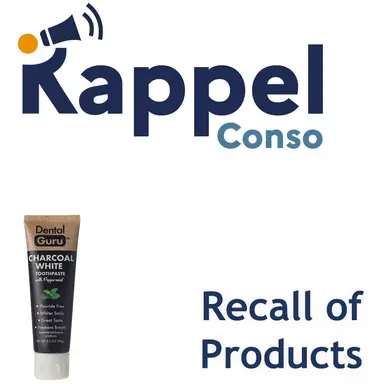 Recall Conso has issued a recall notice for a Dental Guru brand dental kit due to the presence of a prohibited ingredient in the toothpaste.
Product name
Dental Guru Kit

Packaging
Zipped transparent plastic case containing a toothbrush and toothpastel
Recall's reason
The toothpaste contains an ingredient that is prohibited in oral care. The product may cause internal damage or allergies.
Action to be taken
Do not use the product and return it to the point of sale.
Compensation arrangements
Refund
IB
© 2022 - 2023 CosmeticOBS