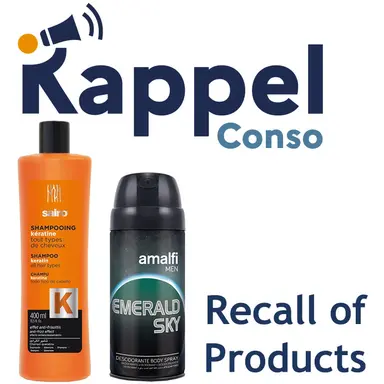 Rappel Conso has issued a recall notice for Sairo Keratin Shampoo and Amalfi Men Deodorant due to the presence of Butylphenyl Methylpropional, a substance banned in cosmetic products in Europe.
Products names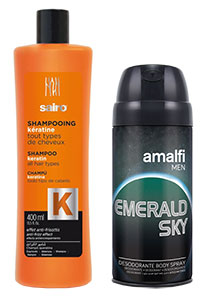 • Shampoog keratin All hair types
• Dodorant Emerald Sky
Brands
• Sairo
• Amalfi Men
Batch numbers
• All batches
Barcodes
• 8414227052643
• 8414227693648
Packaging
• Shampoo: 400 mL Plastic bottle
• Deodorant: 150 mL aluminium spray can
Geographical area of sale
Entire France
Distributor
All the shops C'est 2 €uros
Recall's reason
Presence of Butylphenyl Methylpropional, an undeclared allergenic substance banned in cosmetics since 1 March 2022
Action to be taken
Do not use the product any more. Return the product to the point of sale.
Compensation arrangements
Refund, Exchange
Contact number
+33 (0)5 62 87 11 00
IB
© 2022 CosmeticOBS