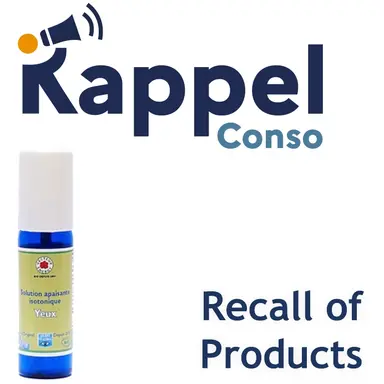 Rappel Conso has just published a recall notice of a Vecteur Energy eye product because it is contaminated with yeasts.
Product name
Solution Isotonique Yeux

Recall's reason
The product is contaminated with yeast. It can cause irritation.
Comment
The consumer is invited to stop using this product and return it to the store.
IB
© 2021- 2022 CosmeticOBS