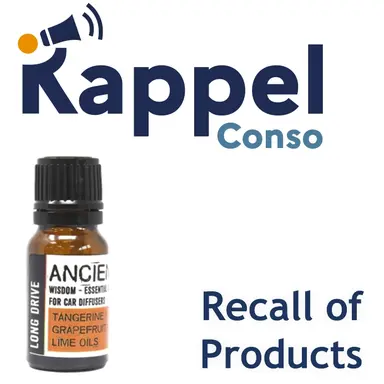 Rappel Conso has issued a recall notice for a Ancient Wisdom brand essential oils mixture, which is not labelled correctly.
Product name
Essential oil blend "Long Road" 10ml, Lime, Grapefruit and Tangerine

Packaging
Glass bottle 10 ml
Recall's reason
The product contains essential oils that are potentially flammable, irritating or sensitizing to the skin, and toxic to the environment. The mandatory information on the packaging indicating the potential danger of the product is missing.
Action to be taken
Do not use the product and return it to the point of sale (or reach the customer service by telephone : +33(0)983514088).
Compensation arrangements
Refund
IB
© 2022 CosmeticOBS