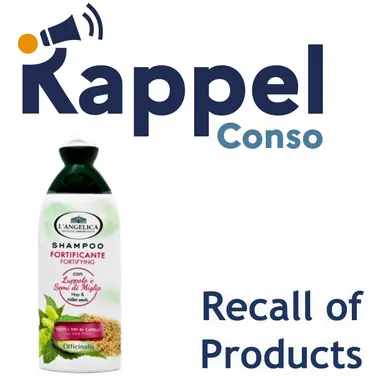 Rappel Conso has just published a recall notice concerning a shampoo of the brand L'Angelica because it contains a substance forbidden in cosmetics.
Product name
Shampoo Fortificante con luppolo e semi di miglio (hop & millet seeds)

Distributor
"NOZ" branded clearance shops
Recall's reason
Detection of a prohibited substance not indicated on the label.
The product contains Butylphenyl methylpropional (BMHCA or lilial), which use is forbidden in cosmetic products.
Action to be taken
Do not use the product, return it to the point of sale, contact the point of sale.
Compensation arrangements
Refund
IB
© 2022 - 2023 CosmeticOBS