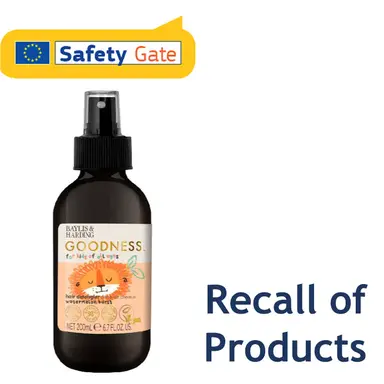 Every week, dedicated European portals (Safety Gate for the European Union, Safety Database for the United Kingdom) list the non-compliant and/or dangerous products detected on the market by the control authorities. Here are the cosmetic products that are subject to a recall or a marketing ban this week: a hair detangler for children contaminated with bacteria.
Hair detangler for kids
Brand: Baylis & Harding


Name: Goodness Hair Detangler Watermelon Burst
• Country of origin: United Kingdom
• Notifying country: Ireland
Risk type: microbiological
The product contains Pluralibactor gergoviae, an aerobic mesophilic bacteria (measured values: 3000 cfu/g).
If the product comes in contact with mucous membranes or if used on damaged skin it may cause infection or irritation.
This product does not comply with the Cosmetic Products Regulation.
Measures ordered by public authorities (to importer): Recall of the product from end users
IB
© 2022 CosmeticOBS