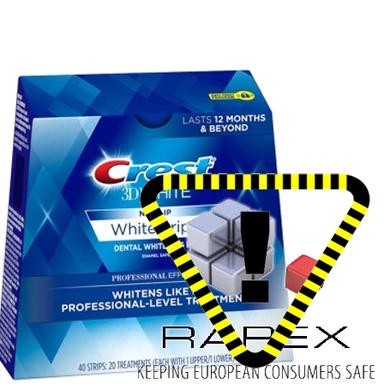 You may have them in your cupboards. Maybe, you use them, still. Beware: they are dangerous, illegal, harmful… and are the subject of a recall or ban by the European sanitary authorities. Underneath, you may find all the cosmetic products targeted by the RAPEX alert system this week: a dental bleaching kit containing hydrogen peroxide in high concentration.
Teeth whitenening strips
Brand: Crest 3D White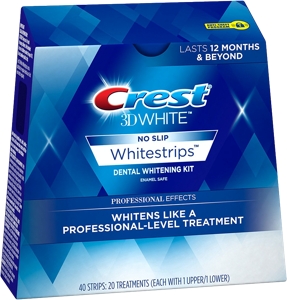 Name: Whitestrips
Barcode: L) 8219V445
Type: 1 Heure Express
• Country of origin: United States
• Notifying country: Ireland
Risk type: chemical
The product contains hydrogen peroxide as a bleaching substance (measured concentration up to 7.80% by weight). Hydrogen peroxide at high concentrations causes skin irritation and is harmful if swallowed. The product does not comply with the Cosmetic Products Regulation.
Measures taken by public authorities: stop of sales (by distributor)
IB
© 2020- 2021 CosmeticOBS