neon effect glitter
Brand: Moon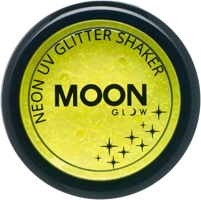 Name: Neon UV Glitter Shaker
Type: 028012
Barcode: 5060426879050
• Country of origin: United Kingdom
• Notifying country: Finland
Danger: According to the list of ingredients, the product contains the colorants Solvent Yellow 172, CI 45161 and CI 45174, which are not authorised for use in cosmetics.
The product does not comply with the Cosmetic Products Regulation.
Measures taken by public authorities (to importer): ban on the marketing of the product and any accompanying measures.
Source
• Rapid Alert System - Weekly Reports, Rapport 18, European Comission, 03/05/2019.