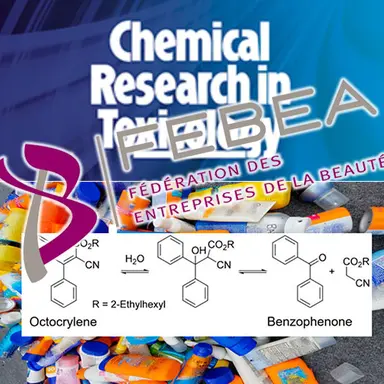 Following the study carried out by the CNRS and Sorbonne University, published on Monday 8 March in the American medical journal Chemical Research in Toxicology, the Federation of Beauty Companies (FEBEA) reminds us that sun protection products are safe for health. Here is the full text of its press release, dated March 9, 2021.
Cosmetic products, including sun protection products, are subject to extremely strict regulations, the application of which is closely monitored by both European and French health authorities. All cosmetic products and ingredients placed on the market are therefore safe for health.
Among cosmetic ingredients, sunscreens are also subject to an additional specific framework: given their major role for health, the Scientific Committee on Consumer Safety (SCCS), an independent body attached to the European Commission, regularly checks their effectiveness and safety in depth.
Octocrylene, the sun filter questioned by the study, has just been re-evaluated by this committee (preliminary opinion of January 2021) which has reaffirmed its safety at the authorised doses.
The information contained in this study does not highlight any risk to the safety and health of consumers. It mentions the importance of controlling octocrylene throughout the life cycle of the product, which is already taken into account.
As regards benzophenone, this substance can indeed be found in minute traces in a product containing octocrylene. This is a known fact and has been taken into account for a long time in the safety assessment of octocrylene. Care is taken to ensure that the quantities are always below the toxicity thresholds in order to guarantee total safety to human health.
It should also be remembered that the carcinogenic potential of benzophenone by the cutaneous route has never been demonstrated. The IARC (International Agency for Research on Cancer) and the EFSA (European Food Safety Authority) clearly indicate this in the assessment reports on the substance. The exposure described by the study would be a maximum of 0.5 mg/day (if 18 g of sunscreen product per day is applied), three times less than the maximum tolerated oral dose. In all hypotheses, these traces of benzophenone therefore have no impact on health.
The use of some sun protection products within 12 months of opening, as recommended on the packaging, ensures the effectiveness of the sun filter and the stability of the formula.
Finally, the FEBEA stresses the importance of interpreting scientific studies related to sun protection products with caution and hindsight, no matter how serious they may be. Skin cancers are those that are progressing the most in France, with one in five French people never using sun protection at the beach despite regular warnings from dermatologists and oncologists.
FP
© 2021 - 2022 CosmeticOBS
---
Associated elements(2)