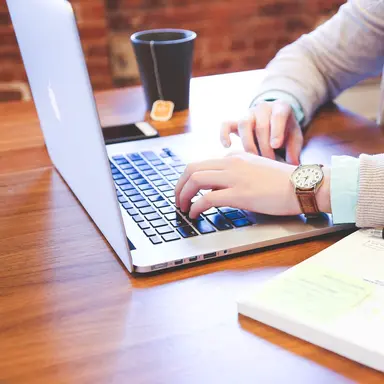 It has been said a dozen times that the cosmetics industry is coping with a real climate of mistrust. It is no longer enough to launch ad campaigns to reassure buyers and make them want to purchase products. How to make a choice given the ever-increasing plethoric beauty offering, if brands' words keep being questioned? By searching for consumer reviews, of course!
Gone are the days when what brands and the beauty press said would do to sell products.
Today, before they make a choice, buyers want to know everything about the product, in particular whether it holds its promises or not. What better than their peers to help them make a decision? Several web platforms have actually been recently developed: users can post their own reviews about beauty products and mark them, without any filter or ad – and in full transparency.
Influencers: pioneers of waffle-free testing
There is an increasing number of bloggers, Instagrammers, and YouTubers on the web. Supported by more and more followers, they test new launches and provide their own opinions and tips.
Due to their powerful public, bloggers are very influential. Brands are aware of this and pay court to them.
Of course, some of them are paid to highlight specific cosmetics, but the blogosphere rules are harsh, and every sponsored post should be mentioned: the audience of these beauty gurus searches for honesty.
If bloggers are excellent in this field, they are still public personalities. And the real trend with consumer reviews involves taking interest in what average buyers feel.
Applications to make consumers' voices heard
My Beauty Community
In late 2017, young entrepreneur Marine Chevalier developed My Beauty Community, a free mobile application intended for cosmetics consumers. What for? To help this public give and get feedback on the products available on the market and make well-informed choices.
Here, there is no ad for brands and no financial agreements likely to produce biased comments.
The founder decided to launch such a platform, because to her, the facts spoke for themselves. It was just impossible to make the right choice, due to the saturation campaigns online and interactions in store with commissioned shop assistants.
The application also makes it possible for the most active users to test products. Then, the results are sold to the brands concerned: they are eager for consumer feedback to better adjust their offering to market expectations.
Les Testeuses
Launched by the medium called 'Les Éclaireuses' in February 2018, the online platform 'Les Testeuses' provides a product testing service and counts a panel of 1,535,000 potential testers.
Selected according to their profiles and tastes, they get the opportunity to try cosmetics sent by partner brands willing to 'significantly amplify their product tests, quickly take action to correct the points that might create a bad buzz, and adapt their ad campaigns by focusing on the misunderstood aspects,' emphasize Les Éclaireuses.
Then, all the product sheets are made public, detailing the testers' experiences, even negative. Les Éclaireuses claim that none of the participants in the test campaigns has any commitment to the brand. They are free to comment on the product on social media and post reviews and contents that reflect their personal experiences.
It is still the beginnings of the devices that help consumers express themselves, but there is a revolution going on.
Industry brands and players have understood that they could not be content with well-polished communication for their seduction campaigns. Make no mistake: it is time for transparency.
JS
© 2018- 2022 CosmeticOBS