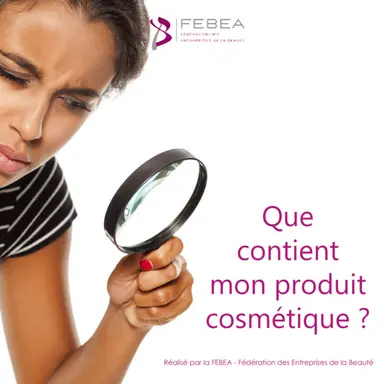 It is entitled "What does my cosmetic product contain?". To this question that consumers are increasingly asking themselves and to which they are looking for an answer with applications for decrypting ingredient lists, the FEBEA (French Federation of Beauty Companies) has decided to answer with this White Paper. Available online, it will also be distributed in printed format in thousands of stores in France, to give sales consultants arguments to answer their customers' questions.
Applications for decrypting cosmetic ingredients are becoming increasingly popular with the general public. In a climate of general distrust of the industry and in a context where alerts on controversial ingredients are increasing, they provide immediate answers on the composition of products and guide consumers' choices in each point of sale.
And their impact is not insignificant: several brands have seen a significant drop in sales of their products, which have been neglected because one or other of these applications has detected a component considered suspicious.
This could be seen as a purge of the market in the direction of greater consumer safety. The problem is that these applications are also controversial. Their algorithms, biases, databases or scientific references for judging the acceptability of ingredients may not have the rigour necessary to ensure that their sentences on a particular product are relevant. This can also be seen as disinformation to consumers and the maintenance of unjustified fears.
FEBEA's answers
Faced with this situation, which seemed likely to continue, the FEBEA decided to react.
In a recent media workshop, she highlighted the weaknesses and inconsistencies she had identified in the functioning of the main applications. The aim was to relay this information to the press, and thus reach consumers.
The second anti-application salvo: the publication of this White Paper.
Intended for sales consultants, it is designed to give them elements of validated answers when they are asked by their customers about the composition of products…
First, it takes up the arguments already developed during the meeting with the press: the functioning of the applications, their recognition of products, their databases, their way of judging ingredients, their contradictions…
In a second step, it provides answers for the main ingredients decried by the appli, parabens, phenoxyethanol, titanium dioxide, silicones, aluminium, mineral oils, allergens…
"Cosmetic product safety, well-being and consumer confidence have always been, are and will remain an absolute priority for FEBEA and its members", concludes this White Paper. Will the message get through to the public this time?
LW
© 2018- 2022 CosmeticOBS
---
Associated elements(1)