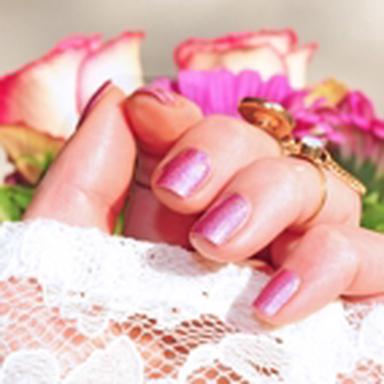 As more and more trades are getting 'uberized', the beauty industry has been creating different consumption patterns. You no longer need to go to beauty salons to have a manicure, have your hair removed, or benefit from any other treatment. From now on, you will just need a few clicks on your smartphone to get all these services provided at home by an expert.
Here is an overview of these applications for you to take care of yourself right from your own sofa.
Simone
Principle: Simone highlights makeup, hairstyling, and hand/feet beauty. These services are available from Mondays to Sundays, from 7.30am to 10pm. The app offers 'green' rituals with organic-labelled products. As regards the hair, Simone goes farther than just a haircut and blow-dry: you can book an appointment to have your hair coloured or highlighted at home. Even better, there is a mother+child package, for those who do not have much time to take their little ones to the hairdresser's.
Prices: Manicures are available from €38. As for the hair, the prices range from €70 to €130.
How to book an appointment: on Simone's website. And of course, there is an application compatible with Apple and Android devices.
Manicult
Principle: wholly dedicated to nail care, Manicult offers to book an appointment for a manicure at home or at work, and the service can be provided in 15 minutes sharp: convenient! These services are available in Paris and its whole region. You can even have your own nail varnish applied.
Prices: from €15 to €30, depending on the type of manicure you would like.
How to book an appointment: on the Manicult website or the application available on the Apple Store or Google Play.
Pop My Day
Principle: founded by two former HEC business school students, this startup offers quite a wide panel of beauty-related services. At home or at work, its Popartists will come to you for a massage or manicure/pedicure. You can also be made up or have a haircut. In addition, Pop My Day has thought about collective sessions for you to be pampered with your own friends.
Prices: The treatments range from €34 to €59, and a sliding scale of charges is used if the Popartist is shared with friends.
How to book an appointment: on the Pop My Day website or application available on the Apple Store and Google Play.
Goodcut
Principle: Men can also taste the luxury of beauty at home. Goodcut is a service wholly dedicated to the male sex. What does it have in store? You will be taken care of your beard and hair, and you can book a service every day of the week, from 8am to 10pm. For the most reluctant to transform their flat into a hairdressing salon, the hairdresser cleans everything behind him (only hairs and hair, though…). And the icing on the cake is that the haircut is photographed to make sure it is done exactly the same way at the next appointment.
Prices: a haircut is charged €30, the beard size €25. For the whole package, Goodcut will bill you €45.
How to book an appointment: the appointment is booked on the website, and you also pay online.
It should be said that all applications recruit qualified professionals in the beauty industry who have passed all selection phases.
© CosmeticOBS-L'Observatoire des Cosmétiques
© 2017- 2021 CosmeticOBS