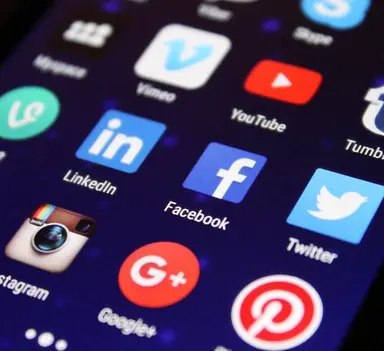 From dawn to night, we swear by them. Whether it is to communicate, share your daily life or get informed, they are absolutely everywhere, and even shake up our consumption habits. Facebook IQ conducted a study to highlight the role of social networks, from discovery to buying.
This study was conducted by Facebook IQ, between June and July 2018, on the basis of Facebook data from a sample of 784 women who acquired beauty products during this period.
Social networks at the heart of the novelties
The survey reveals that 36% of respondents discover new products through the Facebook family of applications, namely Facebook, Instagram, Messenger and WhatsApp.
This means that more than a third of consumers use these platforms as a monitoring tool to keep up with the latest beauty news. More traditionally, 38% of respondents learn about the latest developments in the cosmetics industry by visiting the Internet.
Although respondents reveal that they can find out more about it on the web, 80% of them say they do their beauty shopping in stores compared to 35% who consume online. Indeed, in the field of skin care and make-up, physical points of sale make it possible to test before acquiring, thus avoiding disappointments.
Which applications are the most influential in the beauty sphere?
Not surprisingly, Instagram is the most popular application among make-up and skincare aficionados, with 71% of respondents explaining how to use it to discover new trends.
This is not surprising, given the highly visual nature of the platform, which is perfectly suited for the exercise.
Just behind them are Facebook (59%), Messenger (48%) and Whats'App (42%).
The weight of applications
37% of respondents say they can make the purchase based on content posted on a social network. They are therefore ready to acquire a product without having seen or tested it, only because it is highlighted on a popular platform.
Once again, in the face of the rise of social networks, no brand can neglect them in their communication strategies.
Through this study, Facebook IQ encourages industry professionals to "offer immersive experiences through which consumers can try, buy and share their products," in order to strengthen trust between brands and customers.
JS
© 2018- 2022 CosmeticOBS