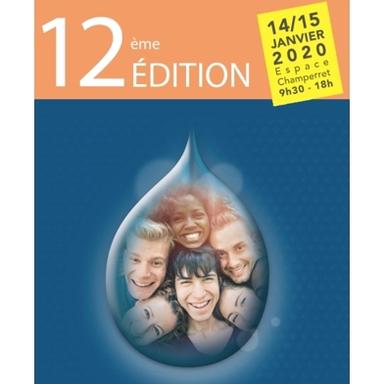 The Cosmet'Agora show, created 12 years ago by the French Society of Cosmetology, has become one of the most important events in the beauty industry. For two days, this event brings together the best active ingredients suppliers from France and abroad. The 2020 edition will take place at Espace Champerret in Paris, on 14 and 15 January 2020.
While the 2019 edition increased its attendance by 7%, Cosmet'Agora further confirms its position as the leading trade fair dedicated to cosmetic formulation.
For this twelfth edition, nearly 150 participants will present their latest innovations in terms of active ingredients and toxicological tests. This event also emphasizes the importance of interaction between visitors and exhibitors.
SFC members will have the opportunity to visit the "Club SFC, a very comfortable space reserved for exchanges. This service is an undeniable plus for the smooth running of the show", explain the organizers of Cosmet'Agora.
In addition to presenting their latest releases, companies can also compete for the Formulation Prize.
"This award was introduced in 2014 with undeniable and remarkable success. It rewards the most innovative formulas, it is awarded by a prestigious jury composed of members of the SFC board as well as non-expert experts, this to guarantee perfect impartiality," says the Cosmet'Agora team. "The Formulation Prize is open to all professional exhibitors. Each one can only present one formula, which must be stable, safe and industrialisable. This prize is divided into four levels of innovation: Innovation Prize, Silver Innovation Prize, Bronze Innovation Prize and Jury's Favourite Prize".
As every year, a theme is imposed on the competitors.
For the next edition, the members of the SFC have decided to put youth in the spotlight. All companies in the competition will have to present a product for consumers in their twenties.
"They are 20 years old in 2020 and they are looking for formulas that reflect them! What do you have to offer them to answer their expectations and concerns?
A challenging theme when you consider that Generation X is one of the most demanding as it is so expert and knowledgeable.
IB
© 2019- 2021 CosmeticOBS