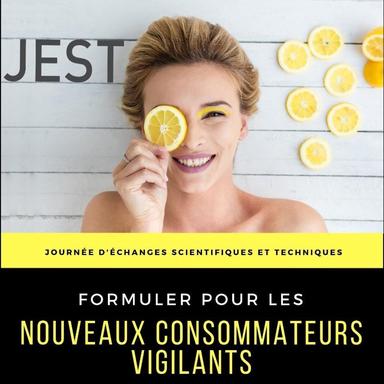 More than ever, the cosmetics industry is under pressure and must meet the expectations of an ever more informed public. To help beauty professionals better understand the new expectations of consumers, COSMED is organizing a day of conferences on September 27 in Montpellier. This event will focus on the formulation of products for vigilant consumers.
To help cosmetics players fight the climate of mistrust that is weighing on their industry, Cosmed is organizing a day of conferences.
"The cosmetics industry is currently undergoing a major paradigm shift. Evolution of issues related to social networks and the development of mobile applications, evolution of expectations related to health, well-being and environmental protection, emergence of new targets, etc…", explains Cosmed. "The digitalisation that accompanies the consumer in his purchasing act, linked to new consumer expectations, opens up many opportunities for innovation. These formulation challenges will be the subject of the new JEST, organized by Cosmed, and which is aimed at all professionals in the cosmetics industry: management, r&d, regulatory affairs, formulation, marketing. Beyond regulatory compliance, this day is a decisive decision-making tool for everyone to guide an industrial and innovation strategy. The day will begin with a presentation of the new consumer expectations: clean beauty, green, traceability, transparency… Then the conferences will deal with solutions developed to meet these expectations: alternatives to synthetic raw materials, biodegradability of ingredients and packaging, eco-design, bio-recycling of plastics. The afternoon will be closed by a panorama of the labels. Indeed, more and more brands are affixing logos and labels to their products: bio, vegan, frair trade, cruelty free, one voice. What do these names mean? What guarantees do they provide?
• The new consumer expectations: clean, green,…
> Pascale Brousse - Manager - Trend Sourcing
• How to respond new consumer expectations: traceability and transparency
> Sandra Schlittler Olimpico - Director - Product DNA
• Development of more natural cosmetic products: which alternatives to synthetic raw materials?
> Sabrina Pappatico - Melvita Development Manager - M&L Laboratories
• Biodegradability and eco-design in packaging
> Claire Pelletier - Eco-design packaging project manager - Citeo
• Example of biodegradability and bio-recycling of plastics: enzymatic processes
> Carbios - L'Oreal
• Overview of biodegradability tests on finished products, raw materials and packaging
> Bertrand Dubois - Business Unit Manager - Eurofins
• Overview of labels and requirements: Organic, Vegan, Fair Trade, Cruelty Free, One Voice,…
> Catherine Apolinario - Regulatory watchdog - Cosmed
IB
© 2019- 2021 CosmeticOBS