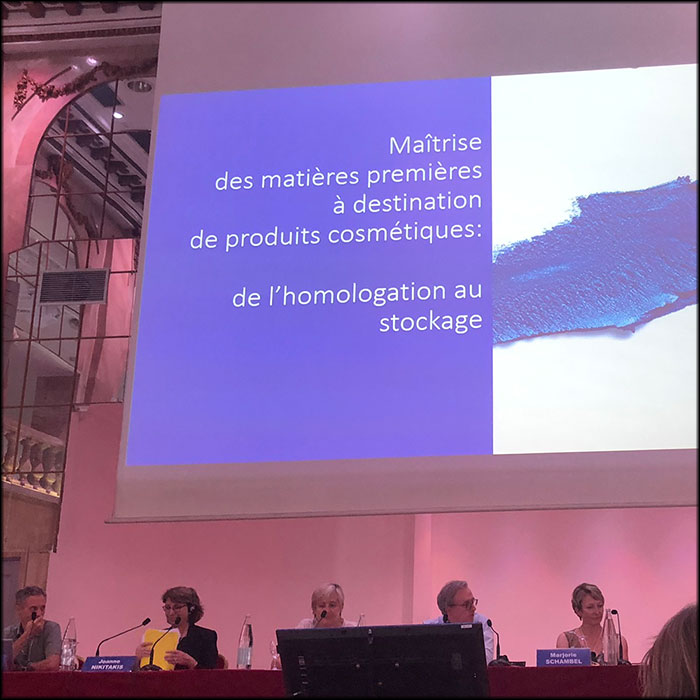 During the 2019 Seminary on Quality in the Cosmetics industry, organised by IFIS and FEBEA, Chrystelle Gatelier, Jean-Pierre Guidot and Marjorie Schambel, all three quality managers, respectively for the Guerlain, L'Oréal and Pierre Fabre groups, detailed the procedures for the proper management of raw materials used in cosmetic products, based, of course, on standard 22716 on GMPs, but with the additional lessons learned from their daily experiences.
Reading time : ~ 12 minutes
Acceptance
In Chapter 6 of Standard 22716, paragraph 1 establishes the principle that purchased raw materials and packaging items must meet the defined and appropriate acceptance criteria for the quality of the finished products. Paragraph 2 specifies that purchases must be based on:
• Supplier evaluation and selection
• The establishment of technical clauses, such as the type of selection to be made, acceptance criteria, actions in the event of defect or modification, conditions of carriage
• The establishment of relationships and exchanges between the company and the supplier, such as a questionnaire, assistance and audits
These two chapters summarize the concept of acceptance.
Input data for the acceptance of a raw material
The samples
The samples received from the supplier allow:
• To verify, through functional tests, the adequacy of the raw material with the product's formula
• To characterize the risks (solvents, pesticides, heavy metals…)
• To assess the risks of microbial contamination of the material
These samples must be representative of the industrial process.
And be careful, the approval of a raw material is linked to its manufacturing site and to it alone. If it can be manufactured at several sites, a specific approval must be granted for each site. And make sure that, ...