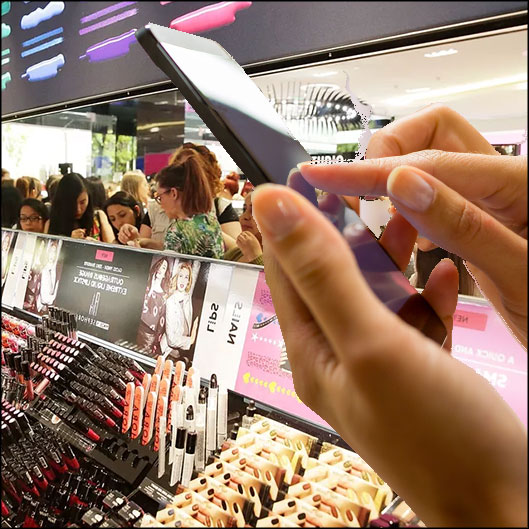 In the green revolution we are experiencing, distributors are also in the consumers' sights. On the occasion of the Beauty Day organized on July 25 by CEW France, Candice Colin, founder of Beautylitic, and Damien Pelle, Director of Sustainable Development of the Galeries Lafayette Group, came to explain how to ensure cleaner sourcing for ever more exigent customers.
Reading time : ~ 5 minutes
If, for the assembly, the name of Galeries Lafayette is very evocative, that of Beautylitic is a little less so.
However, this digital tool, intended for distributors, allows them to comb through the cosmetic composition of their beauty and skin care products.
Behind Beautylitic is Candice Colin, the founder of the well-known application, Clean Beauty.
"The adventure started for us with this application. Basically, we developed it to answer the questions of our consultants who sold our Officinea products. It was kind of an internal tool and in the end, things got completely out of hand! We realized that the success of the application was due to the real crisis of consumer confidence in the cosmetics industry. In the end, we didn't create any needs, we just responded to them," says Candice Colin.
The Beautylitic adventure is a little different, since it is aimed at distributors.
"Very quickly, with the reputation of Clean Beauty, we were approached by major retail players who were wondering about the composition of their shelves. Even if the consumer is equipped with an application to guide him in his choices, we have felt that we are gradually moving towards a responsibility of the distributor in ...