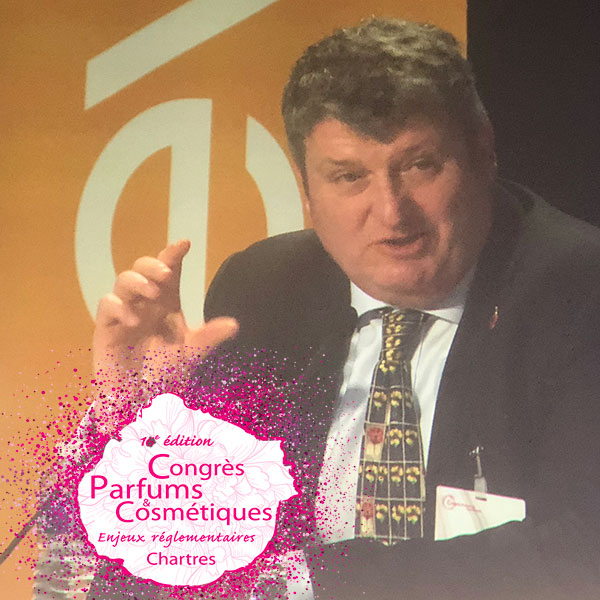 It is not absurd to think that the ingredients used in cosmetic products are totally governed by Cosmetics Regulation 1223/2009, its provisions and obviously its annexes providing a sufficiently precise and exhaustive framework. However, this is sometimes not the case, and some other regulations, particularly the CLP and REACH Regulations, with their very different fundamental principles, have a strong impact on cosmetic raw materials to the point of threatening their future. At the 16th Cosmetic Valley Perfumes & Cosmetics Congress, Raniero de Stasio, from Cosmetics Europe's Strategic Core Team "Ingredients Defense", demonstrated this by discussing "hot" ingredients, from microplastics to CMRs, and including a reflection on the differentiation between risk and danger.
Reading time : ~ 18 minutes
Microplastics
"You can't live in our world today without hearing the word microplastic," introduced Raniero de Stasio. *"In recent years, plastics and microplastics have become a major concern for the general public and legislators."
And for him, cosmetics plays the role of "Cinderella of the industry", on whom all blame and responsibility are placed, by regularly being put at the forefront of media and NGO awareness campaigns.
Cosmetics is thus the most accused of polluting the oceans with its microplastics, while, as the representative of Cosmetics Europe pointed out:
• Microplastics from cosmetic products constitute only an extremely small fraction of the plastics that pollute the marine environment
• Many other industries add microplastics to their products, with most of those found in marine environments coming from the degradation of other plastics, such as those contained in car tires that wear out on the roads and rather than laundry rain to the oceans
"This has been scientifically proven," Raniero de Stasio pointed out, "but who has ever heard of a car tire ban?"
The problem of definition
There is no unanimous definition of a microplastic today, he explained. The term is often used interchangeably with the term microbeads. Some NGOs include ...