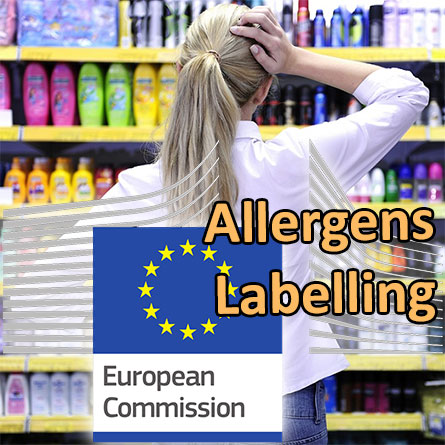 Since the CSSC opinion recommending the labelling on cosmetic packaging of more than 80 fragrance components with allergenic potential (instead of 26 currently), the subject has been a major concern for the cosmetics industry. The European Commission had announced an assessment of the impact that such a measure could have. It was launched on 5 December 2018 through a first public consultation open for comments until 2 January 2019.
Reading time : ~ 9 minutes
It is a 10-page document that has just been made available to all on the European Commission's website. He begins by recalling his objective – to inform citizens and stakeholders about the Commission's plans in order to allow them to provide feedback on the intended initiative and to participate effectively in future consultation activities – as well as its scope – it is provided for information purposes only and it does not prejudge the final decision of the Commission on whether this initiative will be pursued or on its final content.
The context
In its presentation of the context, the European Commission recalls that the SCCS (Scientific Committee on Consumer Safety) gave Opinion of 26-27 June 2012 on fragrance allergens in cosmetic products (SCCS/1459/11). It stated that the consumer should be made aware of additional fragrance ingredients present in the cosmetic product, on top of those 26 already subject to individual labelling.
In the public consultation of 2014 the Commission proposed, among others, to Amend Annex III to the Cosmetics Regulation (Restricted substances) by submitting additional 62 contact allergens to the obligation of individual labelling, in addition to the 26 allergens already listed. The allergens concerned, some of them derivatives of the same substance, would be those with the strongest scientific evidence, ...