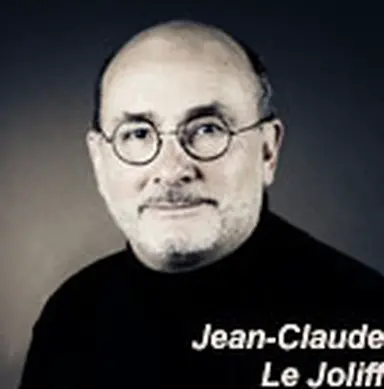 A few people have already pointed out to me that they were surprised I could take interest in issues related to artificial intelligence applied to formulation. Of course, I happen to have published a few notes on this topic, and I easily admit I am keen on this theme: I think that, for those who still feel concerned about formulation trades, it is not a trivial, but an essential issue, for the sake of intellectual curiosity rather than anything else.
When I talk to people, it seems obvious to me that these trades are in a slump. And as a matter of fact, the two fields in which something might actually be happening are artificial intelligence (IA) and Do It Yourself (DIY). I respect this trade too much – it was my job for a long time – to take any real interest in this DIY issue. The approach may be legitimate, and it may well flatter a few egos, but objectively, I am not sure it corresponds to anything concrete. In any case, what I am sure of is that it will not be of any help to make progress.
In a recent article published on the HUB Institute's website , the industries in which one can apply for artificial intelligence are described in depth. And, without pretending to be Stanley Kubrick, who imagined the future with a control system boosted by artificial intelligence, it is not a scandal to try and think about these issues. In a previous study conducted by Deloitte, the authors admitted it was hard to anticipate tomorrow's jobs. But they did think a few positions would still be created, others improved, and quite a lot destroyed according to the Schumpeter theory. So, what will be the trades of the future? Formulation trades as they are today, certainly not. Some of you will be reassured when they see that in a Business Insider study , the trades said to be the most in danger of being automated are loan officers, receptionists, and paralegals. And the people who work on regulations might as well start thinking about it. In the same study, other fields in which artificial intelligence might play a role are described. Again, we can be reassured, since it is all about very well-structured approaches based on purely technological and repetitive concepts. And of course, there is nothing about formulation, or even the art of mixing ingredients, except maybe cooking and fast-food. Should we relate low-cost phenomena in cosmetics to fast-food? The proliferation of all sorts of products could make us think so, but everyone is free to think otherwise.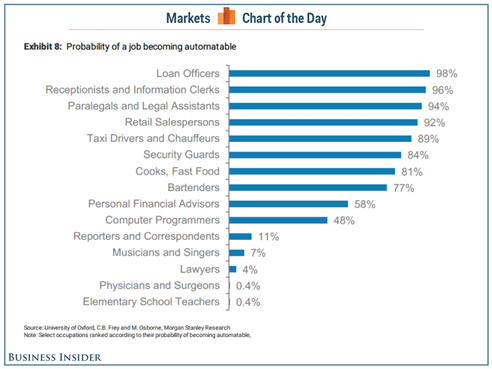 However, in the same study, it is more surprising to see that artificial intelligence could be associated with artistic creation. Music, poetry, painting, and architecture are actually mentioned. It is a utopia to consider formulation as an artistic trade, although those who work in perfumery think so. Still, it is true this activity involves much creativity.
So, will artificial intelligence replace humans? I have no idea. I just think there are trades for which it may not be that obvious to have robots control the whole thing. And without going as far as Laurent Alexandre, who asks whether robots will have sexual intercourse, it is not prohibited to think about it.
There might be an alternative to the 'all-robot' or 'all-grub' options, which would help us use artificial intelligence for the best, and make human intelligence benefit from it. In the field of formulation, this could correspond to the rebirth of 'stirring geniuses'. There used to be people like that, who had this specific skill, the art of mixing ingredients, and who made rather unexpected things. Today, we would call them 'formulation geeks'. And serendipity would sometimes take care of the rest. It remains that if we compare it with cooking, individual art is still recognized. Let us take the example of Guy Savoy, who has just been acknowledged as one of the world's best chefs , apparently much before Chef Watson, IBM's digital chef. So, why not?
Why not imagine that formulation could be likened to this rather particular, such individual art that used to make our industry so successful? Remember formula creators like Nivea, Nutrix, and many others, who had a real positioning as regards their formulas. Little by little, we made this trade become a scientific trade, but are we really sure it was the right thing to do? Of course, it requires much skill and technique, but cosmetics are still a science of pleasure that is not only based on efficacy and functionality. Maybe we too often made the mistake of systematically transforming a 'beauty product', as we used to say, into a sort of medicine. I must have played a part in this, but people can change their minds. Maybe we still have enough time to go back to more traditional practices and a mode of representation that few organizations have preserved, which involves recipe-formulations, not catalogues of ingredients. Laboratory 'chefs' would then be formulators rather than research lab managers. There are still cosmetics chefs today, but they are rare – an endangered species (just read this ). Let's picture these people endowed with great patience, and experienced in the art of mixing, busy doing their own cooking, relying on advanced knowledge of ingredients resulting from artificial intelligence, and on agile, blockchain approaches!
I plead for us to go back to this practice, whether these few grumpy people like it or not.
But then, we will need to identify the people able to embody this function in laboratories, and train them, not just to the art of formulation, but also to the art of communication. Indeed, it is through this type of approach that we may get even better at passing on the playful, dreamlike messages our trade has so well managed to develop over the past decades, rather than get lost making hypotheses about the role of such or such enzyme or microRNA: unknown before being used, they are soon forgotten for the benefit of the latest ingredient!!
So, ladies and gentlemen, just start cooking! Wish you well.
© CosmeticOBS-L'Observatoire des Cosmétiques
© 2017- 2022 CosmeticOBS
---
Associated elements(2)