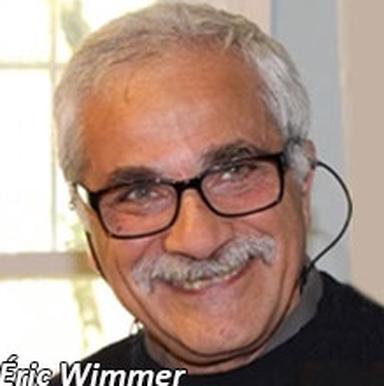 I recently discussed a much talked-about subject, 'new varnish', with one of the people we spent some of our time with working on nail varnish. Specialist Éric Wimmer dedicated a great part of his life to this field, and he has already honoured La Cosmétothèque with a beautiful tale on nail varnish history. Our exchange inspired him a mood note, which I delightfully share with you here: I actually share all these words! Thank you Éric, and good reading to you all. Jean-Claude Le Joliff.
Lower Manhattan on a Thursday night…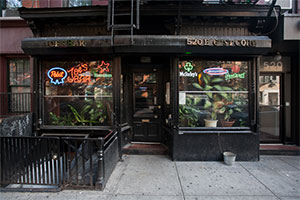 It was 6:20pm. The city lights had been shining for quite a while. New York City gets dark pretty early in December. At Joe's, a few regulars were having a beer, and the same eternal arguments about the latest presidential tweet. Steve was there, leaning on the bar, just like every night.
- What's going on, man?
Bronco, the barman, got to know Steve quite well over the years.
- You're all dressed up to the nines, tonight. D'you have a date?
- Oh no, man, no. I'm done with all that now that my Martha's gone.
- Yep. Great lady, Martha. We all miss her. So then, why are you wearing that suit?
- Well, I was at home, this morning, peacefully doing crosswords, when the phone rang!
- What an adventure! You're living such a wild life!
- Don't make fun of me. Saul had told me: 'Keep working as long as you can.' I didn't listen, I should've.
- Yeah, indeed, did you work with him for long?
- The last 12 years of his career, before the 9/11 towers took him away.
- Great guy!
- Yep. He taught me everything. The trade. I shouldn't have stopped. I miss the lab, the smells, the colours, the colleagues.
Bronco leant over Steve's glass and poured the Rye dose he reserved for his favourite customers.
- So, what about that phone call, we are waiting on this side of the bar!
- Ah, yes. Thanks for the drink. Well, it was a young man. René, he said. A French guy I believe, given his accent.
- What did that Frenchie want?
- He just told me, out of the blue: 'Steve d'Avato? My name is René, I work for a leading cosmetics group. Your former employer gave me your address.
- No kidding, he offered you a job?
- Oh no! He sounded embarrassed, his voice was dark: 'Well, listen. My bosses are putting hellish pressure on me. They say the segment I'm in charge of is no longer innovative enough, that we are losing sales and we need to revamp the line'… OK, I said. Given the name of your group, you don't lack any resources, do you? What is your lab doing?
- Good answer, Steve. What did he say?
- He said it has been years since anyone's worked on nail varnish in his company. He said they completely relied on suppliers to save money. He said none of the suppliers managed to help him.
Bronco moved his big bones, got up, spread out his large arms, pointing his index at Steve:
- And they need you!
- Got it, Sherlock. He'd like to have a talk and see whether I can provide innovative ideas, as he says.
- And you refused?
- No, it would change from my routine, you know. I told him to come visit me. He said OK, he should be here soon.
- How much will he pay you? These groups have deep pockets. Take advantage of it!
- That's typical of you, old pal, you're a born businessman! Well, no, we haven't talked big money, we'll talk about that later.
- Are you kidding me? You should…
The bar door opened.
A young man with a raincoat came in. He was tall and slender with wavy brown hair and sported a three-day beard he meticulously took care of with the latest Philips hair clippers featuring a system of aspiration – the same company that had invented the Moon shaver , thanks to which Neil Armstrong landed on the moon clean shaven. A dark blue suit over a close-fitted shirt and black pointed-tip derbies completed the look.
Bronco pointed at the free table behind Steve with his chin. Steve got up and walked toward the young gentleman.
- René? I'm Steve. Would you like to have a seat here?
- Hello, Steve. Thank you for taking the time to have a talk.
- What do you want to drink?
- A glass of red Burgundy would be great.
- Bronco? D'you have that, please?
Bronco looked from Steve to René and from René to Steve, wide-eyed. He finally got up and conspicuously opened the fridge's door to reveal a collection of local beers.
- What about a good Sam Adams instead?
- Or a Yuengling, maybe?
- Atta boy! Bronco, a Yuengling for our friend René, please.
Bronco had such a way to speak with his own body, it was worth all Esperantos in the world. There he was, slowly unfolding behind his bar, grabbing the bottle of the ordered beer, taking the cap off with a wide, accurate gesture, and bringing a glass up over the neck. His stately step took his 400 ex-boxer pounds to Steve's table. He put down the bottle and glass and majestically walked back to his own kingdom.
Steve resumed the conversation:
- So, what's up?
- As I briefly said on the phone, I'm looking for any idea that would help me regain our prestige with nail varnish.
- Yes, I've thought about it, and I think there might be two possibilities.
- Oh….
- Yes, hum, packaging, first, or rather the vehicle that helps apply the varnish.
- We've tried it all, Steve, everything. Different bottle shapes, round, flat, dense, thin, hollow, V-shaped brushes… pens with a felt tip, or with brushes, and even pumps to deliver the right dose. We've even tried to market a spray, can you imagine?
- Nail pens, really? We tested quite a number of solutions in the 80s. Positive customer reactions, great expectations, and big disappointment, unfortunately!
- Well, quite the same happened with that spray.
- I must say the spray idea is excellent. But how do you control the jet and make sure only the nails get coloured?
- Well, we don't. We haven't found any satisfactory solution. The user needed to rinse their fingers with water to remove the excess from the skin, and it didn't work that well. So we're back with the old bottle-brush couple.
- I see. So, if the pack option is no longer available, maybe formulas can be changed?
- Exactly. Our whole cosmetics range is natural and organic-oriented. Do you think we can do something similar with nail varnish?
If René could have read Steve's mind, he would have seen much weariness mixed with a bit of fun, but a desire to help anyway. How many times had he seen these young, well-dressed men full of ideas come to the lab, sometimes humble, other times aggressive, but always demanding with novelty: product, packaging, ideas…
René seemed to be the exhausted type. He was willing to play the game.
- Formulation, right? What would be the directions?
- Green, organic, natural, environmentally friendly, low-VOC, all this…
- René, you do realize we're talking about nail varnish, about varnish with solvents…
- Yes, or aqueous varnish?
- We worked a lot on aqueous varnish. Are you ready for compromise? Unsatisfactory long wear, different colour in the bottle and on the nail, low water resistance, chemistry, polymers and glycols everywhere except for water, etc. It was all good for children, but is that really useful?
- Certainly not! No, no!
- Well, then, it remains for us to have a look at solvent formulas. Do you know that the solvents used, the famous esters, butyl and ethyl acetate are or may be natural? They are based on acetic acid, something you can obtain from vinegar.
- Oh really?
- Absolutely, and nitrocellulose is also natural, it is made with cotton. Cotton can even be organic! The same goes for rheological agents, which are natural, modified clays. Just add a bit of lemon-based (citrate) or corn-based (isosorbide) plasticizers, a bit of camphor (tree bark), and there you go!
- ???????
- We've just described almost 85% to 90% of the formula! Just choose a natural resin like shellac, or a little more flax oil like in artists' paintings, and your nail varnish will be completely natural! To finish, claim you don't use specific ingredients, even if you've never used them at all. I'm sure you can find twelve of them at least!
- Is that true? But that's great! I'll go to the supplier's lab straight away and tell them about the innovative idea I've just had!
Steve added:
- Don't get the good idea of having your nail varnish done by the users themselves! My master, Saul and I spent our whole lives trying with great difficulty, it would be most surprising if they managed to!
René left his half-consumed beer bottle on the table – and the bill – and walked out of the bar without even saying 'Goodbye'!
- It seems he's found what he was looking for!
- Yep, Bronco, and that wasn't such a hard formula to imagine for me!
- Hey genius, are you not boasting here?
- Actually not, it is a nail varnish formula that's been made for decades. The idea is to believe and make people believe it's new. Maybe they'll call the line 'Mamamouchi* nail varnish'?
*Reference to Molière's play, Le Bourgeois Gentilhomme .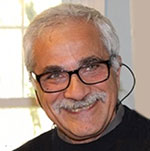 About Éric Wimmer
Éric has been serving the chemical and cosmetics industries since 1980.
After a PhD in Chemistry in 1979 and Physical Sciences in 1985, he started his career as a synthesis chemist in Sorgues, in the south of France. That is when nitro-derivatives made him take interest in nitrocellulose, and then nail varnish formulation.
Later, he oriented his career towards the cosmetics industry in France, the US, and Europe, working both for subcontracting companies (Durlin, Tevco, IL Cosmetics) and brands (Parfums Christian Dior) at different levels: Operations, multinationals Leadership, Laboratory establishment and management, and other activities he still does today.
© CosmeticOBS-L'Observatoire des Cosmétiques
© 2018- 2021 CosmeticOBS