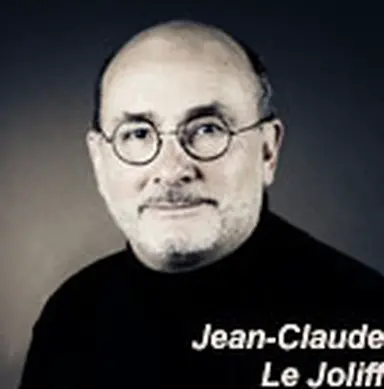 It seems to me that certain signs have been disturbing the microcosm of cosmetics for a while, and they may possibly lead to people changing their views, attitudes, or even roles. I am actually talking about the role of ingredient manufacturers who offer quite unexpected, most cheeky initiatives.
Of course, we had seen the rebirth of application laboratories in a few organizations where they had disappeared. It was, and still is quite a good initiative.
Of course, we have also seen a few manufacturers enter the territory of laboratories, shyly at first, and then a bit more frankly. I am thinking about the interesting contributions of Gattefossé, Lucas Meyer, or Seppic, who regularly target final users with relevant and operational tools.
Of course, we have seen a few taking interest in makeup again, a specialty that has been more or less abandoned for decades, and that is for the best.
But this time, I want to make reference to a few initiatives with which operators upstream go much farther in their search for change.
Here are three examples to illustrate this.
The Skin Genomic Center project
Skin Genomic Center offers to decipher beauty's DNA with a thorough genetic analysis! The genetic analysis is performed thanks to a sample of saliva taken at the Center. Then, it is sent and processed at the One.gen/0.1: Prima-Derm laboratory in Barcelona, Spain. Prima-Derm carries out the DNA test and analyzes genetic variations related to seven key points: cell longevity, tissue architecture, pigmentation, wrinkles, cell detoxification, skin intolerance, and BMI increase. And since our lifestyles also play a crucial role in beauty, the Skin Genomic Center also asks for information about your medical history, way of life, food habits, etc. In addition, a skin diagnosis is made with a 3D digital microscope to identify sensitivities, already visible wrinkles, redness, and skin texture. Of course, there is nothing new in all this… and yet, this approach is actually quite advanced. The originality is that it is an ingredient supplier that is behind the project. It is not very hard to identify a very well-known active peptide supplier that created a few renowned specialties.
Ashland
At the last ingredient show in Barcelona, this manufacturer introduced an approach some will find anything but new and others will qualify as 'new words on something already known', but still. Here is the root of the concept: ' Creating consumer-desirable sensory experiences is a function of ingredient expertise, controlling formulation behaviour all along the sensory pathway and considering the differing texture preferences of consumers around the world'. In this case, there is a very specific claim: this manufacturer does the dirty work for you – and maybe better! In addition, he is not content with developing a research activity to validate his actives; a whole team spends quite a lot of time and makes a lot of efforts to work on basic research activities . If that is not altogether new, it is still unusual. That is how the team at stake recently developed in vivo tests to reveal certain biophysical and physiological parameters of the human skin can change according to circadian rhythms.
Lubrizol
I will let you make your own judgment about the concept recently introduced by this manufacturer:
'Lubrizol's New Vision for Skin Care Clients: Accelerating Your Creativity. Lubrizol Skin Care's mission is to become a partner to their customers and help boost their creativity with innovative concepts, strong technical and regulatory support, as well as flexibility in supply and delivery.' If, with this approach, the manufacturer does not claim to replace the developer, he clearly pretends to provide a new ingredient type: his creativity! And there is this implicit idea that the developer might lack a bit of it!
These different approaches all point out to the idea that 'product' design could be done without brands. Why not? It is already often so with manufacturers, and in certain circumstances, open innovation. But I am not sure it is always a good thing. Is that a good interpretation of the facts, which, taken separately, may not make much sense, but put together, seem to suggest roles might actually be redefined? Some will say: that is déjà vu , or, as previously suggested, it is just new words for a 'business as usual' type of situation… And yet, what if it was not like this?????? Besides, I do not really think it can actually be harmful if it goes this way, but it may not be useless to interpret things otherwise. If open innovation is a satisfactory alternative (I think so, especially when it places laboratories back to the centre of the game – but it does not always work this way), then it would be called a transfer of activity. And from this standpoint, I am not sure it would be useful. We are actually talking about the future of laboratories. Within this context, how will brands contribute to this type of approach? What role will creativity play if it is 'outsourced'? Also, what will be the consequences on this oh-so dangerous phenomenon of 'commoditisation' ? Just go see what is going on in laboratories that make low-cost products!
I wish laboratory managers would think about this.
But maybe, again, it is just my poor sick head playing tricks!
© L'Observatoire des Cosmétiques
© 2015- 2022 CosmeticOBS