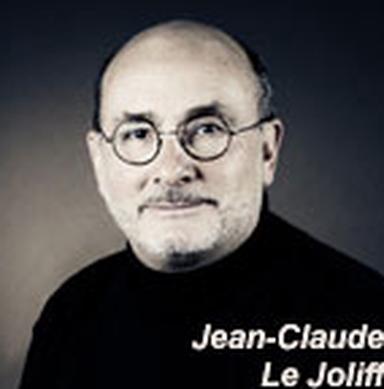 This mood note's title may sound provocative or rather cheeky, but to me, it does reflect reality. Indeed, our industry always boasts about being innovative, and many players revel in big words that make them think they are at the forefront of innovation, when they have actually never been – but it seems the change is finally coming. It is conveyed by an approach well-known in the world of innovation that is called 'best practices'…
This approach consists in opening up: the famous Open Innovation strategy is used lavishly right now, to draw inspiration from what is best in other business fields and make the most creative synthesis possible depending on one's needs. As a matter of fact, expressing one's creativity is often difficult and tricky, especially within organizations that, over the past ten years, spent more time enhancing their operating or quality assurance procedures – that is actually useful – than developing creative tools.
Creativity tools include the use of 'innocent' people: it is now quite well-developed in many fields. The idea is, for example, to contact people with great motivation who have not been 'contaminated' yet by the vicissitudes of procedures, regulations, and competitiveness.
Students are perfectly adapted to this type of approach.
I entitled this note 'The cosmetics industry innovates at last', because, at last, it has started using these tools. Innovating well is doing as well or better than what others already do well. This autumn, there has been a whole series of strategy proposals at student competitions associated with innovation which focused on this type of themes.
To a certain extent, these proposals follow the model of those already tried out by major groups in the big industry, like Veolia (since 1998, the Trophées Performance competition has rewarded the most innovative projects set up by university, engineering or business school students in their last year), while others use D-School : manufacturers come pick up some fresh ideas – maybe a bit naïve, but still very interesting ones… The cosmetics industry is finally banking on this.
Here are a few examples of initiatives in the cosmetics or daily worlds confirming – to me – that these approaches are relevant:
• Cosmetic Victories: the Cosmetic Victories competition was created in 2015 to highlight innovative cosmetics projects. It is supported by the Cosmetic Valley-ESSEC endowment fund, and the first winners are to be rewarded this year. Recognized by all industry professionals, it aims to reward and put forward students, researchers, entrepreneurs, start-ups, and SMEs that have created an innovative project in relation to the perfume & cosmetics industry.
• The Make Up For Ever brand has reasserted its creative influence and action for participatory innovation by offering students in engineering a cosmetics formulation competition over the years 2017-2018. The competition has been opened since September 11, 2017 to engineering students or students in Bachelor or Master's Degrees in five schools and universities specialized in cosmetics formulation.
• In a different, but closely related field following the same approach, there is a student challenge promoted by the Crédit Agricole bank via their 'village' organization. Le Village by CA supports young companies with a strong innovation and development potential from all over France, this year by means of a call for applications on the European level : 'Innovating with vegetable proteins for human food needs'. Partners include Bonduelle, Sodexo, the Catholic University of Lille, Voix des Médias, Eurasanté, and the Nutrition Santé Longévité (NSL) competitive cluster, and the project is supported by IAR, a Bio-Economics hub.
Some people had already perceived and perfectly identified the usefulness of this approach, like this small, typically French village located in the heart of Brittany. The Guingamp Université catholique de l'Ouest (UCO) set up a student competition focused on innovation several years ago: the U'Cosmetics theme is regularly changed to highlight issues the industry may regularly need to deal with. This year's theme – it is already the ninth edition – will focus on Upcycling, or more precisely the use of human activity by-products with a view to valorize them. Other themes have already been tackled, often in relation to the sea, as the university is close to the ocean, but also to other issues . I have humbly contributed to the project, so I wanted to make a veiled reference to this approach, which should not be forgotten, and whose innovative nature should be praised. It is also a nod to its founder, Philippe Colas, who unfortunately did not make it long enough to see how visionary he was.
It seems marketing micro-positioning experts or great top-down scientific inspirations, which only rarely result in something concrete, might soon no longer represent the only sources of inspiration available. Whether those who think only the judgement of experts counts like it or not, we should praise these advances and try and promote this type of approaches as much as possible. There is no doubt it will raise questions in terms of intellectual property, but stating the problem always makes it easier to solve it.
© CosmeticOBS-L'Observatoire des Cosmétiques
© 2017- 2021 CosmeticOBS