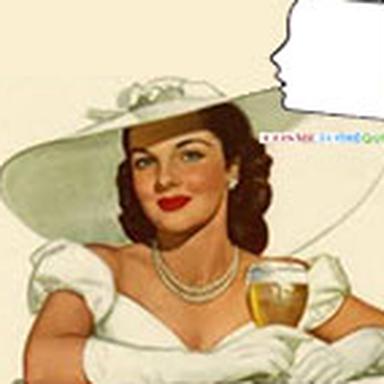 Beer, like wine or chocolate, should also have benefited, in the abundance of multifunctional products, from the rapprochement between food and cosmetics, described for a long time by prospectivists. It is surprising that a subject such as the use of beer and its derivatives in cosmetic products was not discussed earlier. Resulting from biotechnology such as wine, does beer convey an image of alcoholic drink (from 2,3 to 7 % vol approximately) less chic, at the origin of this delay? Some specialties do exist, but they are still confidential. Thanks to Stéphanie Machon who compiled the available elements, an inventory of fixtures is now available. Jean Claude Le Joliff.
The"Beercosmetic"
It was then that we noticed this lack of exploitation of the"beauty" benefits of beer that two initiatives attracted our attention: those of the Brasseurs de France and Carlsberg, a Danish brewer and world No. 4 in the sector. On the one hand, an advertising campaign by Les Brasseurs de France (entitled"brassons les idées reçues") clearly aims to surf the refined and feminine codes of cosmetics. As in cosmetics, the colours are pastel, the terms borrow finesse and the description of aromas worthy of real perfumes. In the press kit, apart from the testimonies of a cook and a perfumer, Stella Cadente expresses herself. This famous fashion designer explains that she founded the"Club des Buveuses de Bière en Talons Aiguilles", because"I've never seen anything like it. beer is probably one of the last fights of feminism ". And in June 2015, Carlsberg launched a range of beauty products for men called Beer Beauty. A shampoo, conditioner and body lotion each containing half a litre of freeze-dried beer were formulated by a Danish natural cosmetics laboratory, Urtegaarden. Since barley, hops and beer yeast are rich in vitamin B and silicon, beneficial active ingredients for skin and hair, a beer totum seems to have been used.
There are currently a few rare ingredients from beer that offer fairly precise solutions and go further than the traditional brewer's yeast used in the past, mainly as a source of B vitamins. Brewer's yeast is the common name for a microscopic unicellular fungus. This is mainly the very famous Saccharomyces cerevisiae or the Candida used . It comes in the form of a fine, yellow-brown, water-soluble powder. Its main components are peptides, amino acids, purine and pyrimidine, as well as B group vitamins. As a result, brewer's yeast is also a popular dietary supplement as a natural source of vitamin B1 in particular, but also of vitamins B5, B6, B8 and B9, as well as proteins and polysaccharides. It is also for this reason that its use is quite common in cosmetic products. However, these yeasts will rarely be used as powder or whole yeast. Indeed, as soon as the medium of use contains water, the development of these yeasts significantly affects the stability of the products incorporating them. For this reason, they are used in the form of extracts or various derivatives based on the inactivation of these yeasts.
All these derivatives have rather similar properties, with some specificities linked to the environments in which yeasts have proliferated such as"Saccharomyces/Selenium ferment" or"Saccharomyces/Magnesium ferment". In these cases, the yeast extract is coupled with the properties of the associated metal (antioxidant, for example, for selenium).
Some derivatives find more specific uses. Let us quote for example: - ACTIFLOW® (SILAB) of name INCI : Saccharomyces cerevisiae extract. Rich in purified yeast oligosaccharides, ACTIFLOW® remodels the capillary network by stimulating neo-vascularization and increasing capillary resistance. - BIODYNES TRF POWDER® (LONZA) by name INCI : Saccharomyces lysate extract. This active yeast extract acts as a soothing and anti-irritating anti-inflammatory. It smoothes and minimizes fine lines and wrinkles by activating cell renewal. As a result, it is endowed with properties of cellular proliferation, skin hydration and increased cellular respiration. This tissue respiratory factor (TRF) has been shown to increase cell respiration in fibroblasts and leukocytes. Another example is the use of oily and seborrheic skin or hair products in facial products, where, in the same way, yeast derivatives are opposed to the hyper production of sebum. But also in anti-ageing care or any protection product skin, lips and hair, can be used a derivative of barley malt. Malt Secrets developed by Gattefossé on an eco-design principle in collaboration with a world-renowned brewer is an antioxidant active ingredient with a guaranteed polyphenol content (mainly polyphenol dimers and ferulic acid). - MALT® SECRET (GATTEFOSSE) by name INCI : Propanediol (and) Water (and) Hordeum vulgare seed extract
The bièrospa
More anecdotal, but related to beneficial effects, beer is used in bathing rituals, more specifically in Eastern Europe. Nowadays, there is nothing fatal about"putting into the coffin". The first beer baths have already begun to appear in Egypt and ancient China. They appeared in Eastern Europe about 2,000 years ago. The bath uses natural extracts which are used to prepare Czech beer of the brand Krušovice These include brewer's yeast, certain Zatec hop varieties, malt and beer itself. According to the manufacturer," the high content of hop oils helps to free the pores of the skin and promotes overall vitality. Due to its high vitamin B content and active enzymes, brewer's yeast has beneficial effects on skin regeneration. Thanks to this unique combination of natural ingredients and the magical effect of royal oak which has always been a symbol of longevity and resistance, baths stimulate metabolism, leaching harmful substances from the body, release internal and external tensions, fatigue and stress, and thus bring a perfect mental and physical rest". .
The procedure for beer baths can be broken down as follows: - The actual beer bath takes place in thousand litre whirlpools, handcrafted from Royal Oak. - During the bath, unlimited consumption of light or dark beer. - Then rest on a bed of real wheat straw near the heat of the fireplace: the twenty-minute whirlpool bath in an oak tub is followed by an equally long rest on a bed of real wheat straw that promotes the absorption of all the vitamins and extracts from the previous bath. - Consumption of homemade beer bread. Needless to say, there is little clinical data, but tradition wants it to work!
These aesthetic practices are often accompanied by a complementary offer of specific beer-based products. For example, in the Czech Republic, the Manufaktura brand includes several beer-based treatments.
Beer therapy
Health beers, relatively unknown to the general public, are specialities that have been developed by several major brewers. Not having known the sanction of the market, it is difficult to have a precise idea of it.
Their (measured) consumption would undoubtedly be based on the conclusions of numerous studies highlighting their virtues. Drinking these beers would be beneficial for the cardiovascular system, osteoporosis or depression, in particular thanks to the calming virtues of the lupulin contained in the hop flower (the Gauls put some in their pillowcases to help sleep). They would also have a protective effect against type II diabetes and colon cancer (study done on rats). While an old belief, still in force in Belgium, promotes dark beer in breastfeeding women to promote the rise of milk.
Among the prospects for development appears a molecule extracted from hops for the first time in 1913, whose powerful antioxidant power has recently been highlighted, the xanthohumol .
This polyphenol of the flavonoid family is secreted in the hop resin at the cone level. Scientific studies have shown that this molecule also has anti-inflammatory and anti-cancer activities. It has also been shown to stimulate collagen and elastin synthesis (thus helping to slow skin ageing and skin healing). In addition, xanthohumol helps fight obesity. A range of products has been offered for several years under the Xan brand in Germany.
Finally, Asia, also a major beer consumer, has been offering anti-wrinkle beer for some time. Proposed by Suntory, one of the big Asian brewers, specialist in functional drinks, this beer is called Precious .
It contains two grams of collagen per can, according to the manufacturer. This collagen is added in the form of microcapsules to the drink. It is therefore not beer itself that is active, but it acts as an active vector. Unexpected use!
Judging by the explosion of microbreweries and artisanal breweries, the surge of new cocktails or other bar concepts where beer pumps are freely available on every table, up to the development of health and beauty products highlighting the properties of this precious beverage, beer applications are still foaming.
This contribution was made by Stéphanie Machon. Stéphanie Machon is a Doctor of Pharmacy. After a career in raw materials marketing, she co-founded, in 2001, a concept development, development and manufacturing laboratory for cosmetic products for brands. In the cosmetics industry for over 18 years, with an entrepreneurial profile, it has launched Make it Bloom! in 2010, its consulting activity. It encourages the emergence and growth of numerous marketing and innovation projects, from start-ups to large groups. It accompanies B-to-B brands, the general public or luxury players in strategic or operational areas. She is also a graduate in creativity and innovation, mastering the entire conception of a beauty brand, sharing her global design vision and ensuring transversal coherence in all areas related to creation.
Cosmétothèque® - All rights reserved
© 2015- 2021 CosmeticOBS