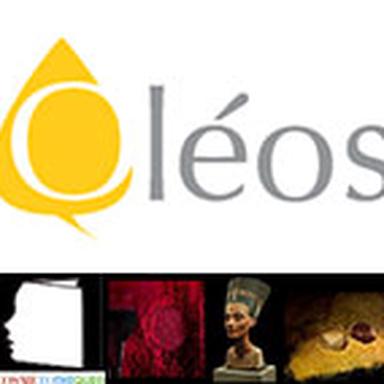 The design of active principles is a fairly recurrent activity in our businesses, and generally the fact of companies specialized either in synthesis, or in biotechnologies or in extraction techniques. There are many extraction processes for obtaining more or less qualified specialities, but alongside these, there are also more innovative projects for the development and fine-tuning of specialities with original properties. This is the case with the Oléos project.
Relying on very old techniques of extraction, and updating them through modern technologies, this company proposes for some years several specialities in this direction. Their range, in permanent evolution, is composed either of"catalogue" products, or of products developed exclusively for very precise applications. It presents a certain originality.
Having been the scientific and technical expert who had to evaluate this project in its initiation phase, I was particularly interested in this originality of both people and techniques. With the help of Alison Ouvrier Neyret, we are now giving you back most of their approach.
Presentation of the Oléos project
At the initiative of this project, a brilliant idea by Anne Rossignol-Castera, an engineer specialized in fat chemistry and having worked for nearly 25 years at the Institut des Corps Gras (ITERG). This is a new form of fat use called oleo-eco extraction, which makes it possible to obtain oily phyto-actives, among other eco-certifiables. Having obtained a patent in 2010 (PCT/FR2010/050591), the Oléos company was launched near Montpellier, supported by INPI (Institut National de la Propriété Intellectuelle), Oséo and the business incubator of Lunel, allowing privileged relations with the Faculty of Pharmacy and the School of Chemistry of Montpellier. This process is inspired by techniques used for a long time: - enfleurage, which relies on the ability of fatty substances to naturally extract the perfume contained in a flower by simple contact. - Maceration, which corresponds to an infusion in the open air. It is also associated with hot enfleurage which consists in using previously heated fatty substances to infuse flowers or other odorous compounds. Many macerates are often used in our daily lives: Monoi is an oily macerate of tiaré flowers in copra, the spicy oil that we put on our pizza is a macerate of chilli pepper in olive oil.
Using vegetable oils, butters or waxes as totally renewable green solvents, due to their particular physico-chemical and rheological properties, oleo-eco extraction is an innovative and efficient green process, purely physical, without chemical products or organic solvents. Eco-certifiable, this process generates no emissions and no pollutants, and thus respects the health and safety of operators and the environment.
This process uses the solvent power of vegetable oils to extract the active molecules contained in plants, flowers, fruits, leaves, roots, and to concentrate them in an oily vector, all under inert atmosphere to avoid any degradation. This process intensifies the solvent power of the fatty substance thanks to the energy activation provided by high power density microwaves coupled to low frequency ultrasound. In just a few minutes, this energy supply allows plant cells to be opened and lipophilic compounds (fatty acids, phytosterols, carotenoids…) but also more polar or amphiphilic compounds such as flavonoids and polyphenols to pass through the oily vector. At the supramolecular level, colloidal structures are formed within the oil. The result is an oily extract enriched with plant active ingredients, called Oléoactif®, which is presented as a bioactive and stabilized micro-structured oil. This technique makes it possible to obtain easily reproducible, non-oxidized oily eco-extracts with high yields of extracted molecules, stable and with optimized organoleptic characteristics. Easily formulated in cosmetic emulsions, oils and make-up, they are true active ingredients with proven biological properties.
Oleo-eco extraction can be applied to any natural substrate and to any oily vector. In the case of odorous substrates or plants with perfumes (resins, woods, gums, rhizomes…), it makes it possible to give Oléoactifs® perfumes impregnated with bottom and heart notes. In this sense, oleo-eco extraction is a high-tech version of enfleurage.
The Oléoactifs®
Each Oléoactif® is thus the unique alliance between a solvent vegetable fatty substance (oil, butter or wax) and a natural substrate (plant, flower, fruit…) and the applications which follow are numerous.
An Oléoactif® is stable against oxidation and does not require the addition of microbial preservatives. It is naturally enriched with apolar antioxidants (tocopherols, vitamin E, carotenoids) and polar antioxidants (flavonoids, phenols, vitamins) which act synergistically for a better effectiveness in accordance with the polar paradox. Oléoactif® is an active complex with a perfect affinity for the skin, showing no cytotoxicity and offering a double advantage: a high bioavailability in the layers of the epidermis and a high concentration of active molecules with numerous cosmetic targets: anti-aging, antioxidant, moisturizing, repairing, soothing, anti-erythema, anti-wrinkle…
Several exclusive and patentable customized Oléoactifs® have been developed within the framework of specific collaborations with cosmetic brands. We can quote for example: - Oléoactif® de Lys d'un jour rich in flavonoids and carotenoids, with anti-aging properties (Nuxe laboratory), - Akane Apple Oleoactif® rich in quercetin with antioxidant properties (Akane brand), - Oléoactif® of young barley shoots rich in chlorophyll with oxygenating properties (Alorée brand).
In addition to the creation of personalized assets, Oléos also offers three collections of"ready to use" assets: the Oléoactif®, Oléosense® and Oléobooster® collections.
The collection Oleoactive ® more specifically targets anti-ageing and offers objective active ingredients in vitro and in vivo : - Oléoactif® Bio Opuntia: targets the repair of mature skin - Oléoactif® Bio Propolis: premium anti-wrinkle active ingredient - Oléoactif® Bio Grenadier: moisturizing and repairing actions - Oléoactif® Bio Myrte-Olivier: prevents cellular ageing - Diam'Oléoactif® Bio → adapted to sensitive and reactive skin, particularly against inflammation, obtained from cork oak.
This year 2016 saw the launch of Bright Oleoactif ® . Positioned in the segment of whitening, lightening and anti-stain products, it is obtained by oleo-eco extraction of marshmallow roots, Camargue rice bran and liquorice with a deodorized oil of organic seeds. It proposes a demonstrated action on tyrosinase inhibition but also on endothelin-1, leading to inhibition of melanocyte proliferation. Its action has been demonstrated by a clinical study on the radiance of the complexion and the visible reduction of skin spots.
This range is based on the traditional swelling technique: the olfactory imprint of plants with perfume is extracted by oleo-eco extraction with a complex of waxes, butters and vegetable oils. We obtain an oily extract Oléosense® combining effectiveness, sensoriality and fragrance. The oleo-eco extraction makes it possible to extract only the heart and bottom notes, which gives perfuming extracts with low allergen content. These new ingredients are particularly adapted to care products for sensitive and hypoallergenic skin in order to bring a perfumed touch without adding perfume or essential oil.
This range gathers oily ingredients objectivized by test in tubo or ex vivo positioned on several segments, face, hair or body. The latest in the series is called Life Oleobooster®. . Taking up the logic of activation of biological activity, a bit like Filatov extracts or well-known biological activators from the 1970s, it targets aconitase, a key protein in cellular metabolism, and mitochondria more specifically. In addition to traditional activities such as oxygenation or ATP training, which earned him his classification as an ATRP Booster, he also offers a protective action at the mitochondrial DNA level. It is obtained by extraction from Stevia which finds here a new use thanks to its high concentration in different elements like tannins, in addition to those already known, diterpenes, flavonoids or polyphenols. It is associated with Cistus monspeliensis, a typical shrub of the south of France, of a soil known under the name of scrubland, offering a remarkable resistance to extreme conditions thanks to a pool of active polyphenols. The extraction solvent is rapeseed oil which is characterized by a high concentration of AGE (essential fatty acids) type Omega 3 and 6. The result is an improvement in the density of the main constituents of the extra cellular matrix (ECM), collagen first.
Other specialities are under development that should soon be found in the formulation of leading products.
With numerous collaborations in France and abroad, mainly in the cosmetics industry, Anne Rossignol-Castera likes to define herself as a"scientific craftsman". Oléos' approach is not to supply new oily ingredients to the line, but rather to co-create unique, high quality, stable and objective active ingredients on a case-by-case basis. Long live this original adventure.
Contribution made by Alison Ouvrier-Neyret Alison has completed a double course, she is a Doctor in Pharmacy and holds a Master in Cosmetology from the University of Paris Sud. After having experienced the officinal milieu, she began her career as a development project manager at Aïny - Savoirs des Peuples, a laboratory for the creation of cosmetic products.
About Oléos Oléos was created by Anne Rossignol Castera, a recognized expert in fat chemistry. Anne is an Agro-Food Engineer ENSIA - Food Science, and an Engineer Spécialisé́ Corps Gras ESACG Major 1986. Ex-Director Development of ITERG (1986-2009), she conceived the principle of oleo-eco-extraction in 2006, then patented it in 2009 after four years of research within the School of Chemistry and the Faculty of Pharmacy of Montpellier. It is on the basis of the theory of the polar paradox of antioxidants applied to oils and emulsions that the Oléoactifs® were born. Knowledge of the physico-chemical properties and solvent power of vegetable fats is Oléos' core expertise. Today, Oléos is the only French supplier of plant active ingredients that produces exclusively in eco-extraction.
Cosmétothèque® - All rights reserved
© 2016- 2021 CosmeticOBS