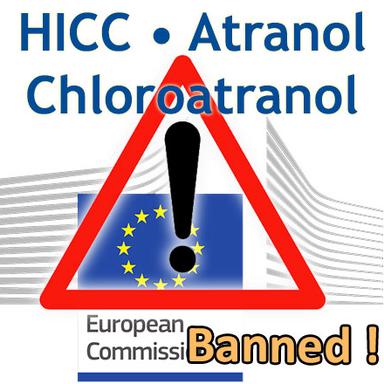 Previously authorised without restrictions (only HICC is subject to labelling requirements), three allergens are now banned from use: Hydroxyisohexyl 3-cyclohexene carboxaldehyde (HICC), as well as Atranol and Chloroatranol, two components of Evernia prunastri oak mosses and Evernia furacea tree mosses. This prohibition stems from the publication of Regulation 2017/1410 of 2 August 2017. It began to take effect on August 23rd.
This measure is the result of several Opinions of the SCCS (European Scientific Committee for Consumer Safety):
• In December 2011, the Committee considers that the number of cases of HICC allergy documented over the last decade is exceptionally high and that continued exposure to HICC by the consumer is not considered safe even at concentrations as low as 200 ppm
• In June 2012, in the broader context of an Opinion on fragrance allergens, the SCCS reiterates a previous position on Atranol and Chloroatranol, stating that that the number of reported allergies due to these substances, even after considering the efforts to limit their concentrations in products, makes it necessary to classify them in the "not safe for use" substances category.
These Opinions were formalized in Regulation 2017/1410, which provides for the prohibition of the three substances, with an adaptation period granted to industry:
• from 23 August 2019, no new cosmetic products containing them must be placed on the market;
• products already on the market may continue to be marketed until 23 August 2021, when the ban will become absolute.
It is the responsibility of manufacturers and Responsible Persons to take all appropriate measures to meet these dates, by ensuring the conformity of their new formulas, by checking the state of stocks of products available on the market and by informing distributors of the deadline for withdrawing non-compliant products from the market.
Related products
LW
© 2019- 2021 CosmeticOBS