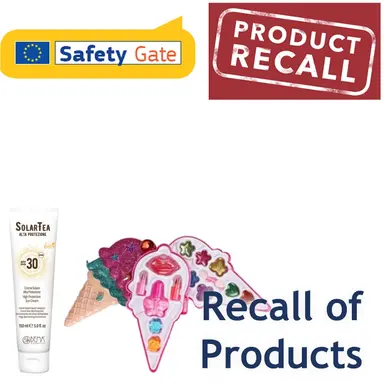 Every week, dedicated European portals (Safety Gate for the European Union, Safety Database for the United Kingdom) list the non-compliant and/or dangerous products detected on the market by the control authorities. Here are the cosmetic products that are subject to a recall or a marketing ban this week: a non compliant sunscreen and a make-up kit for children of which some elements can be ingested.
Sunscreen
Brand: SolarTea


Name: Sonnencreme SolarTea Bio SPF 30 100ml
Barcode: 8010047194534
Batch number: 6273
• Country of origin: Italy
• Notifying country: Austria
Risk type: burns
The actual protection factor of the sunscreen is lower than declared (measured value: 4.3) and lower than the required minimum protection level.
As a result, the user might be under-protected against UV radiation increasing the risk of sunburns or skin cancer.
The product does not comply with the Cosmetic Products Regulation.
Measures ordered by economic operators (to retailer): stop of sales.
Children's makeup
Brand: MicroPlush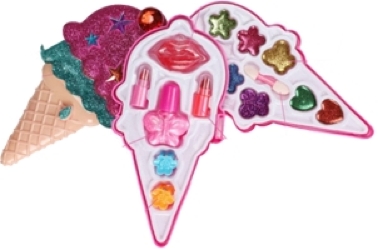 Name: Girls Princess Makeup Cosmetics
• Country of origin: Unknown
• Notifying country: United-Kingdom
Risk type: choking
The product poses a risk of f suffocation as the bag in which the toy is supplied s made of flexible plastics and has an area of 290 mm x 200 mm with an average sheet thickness is 0.021 mm.
Additionally, the product did not carry the required markings or safety warnings of the relevant standards This product does not meet the requirements of the Toys (Safety) Regulations 2011.
Corrective measure: stop of sales.
IB
© 2021 - 2022 CosmeticOBS