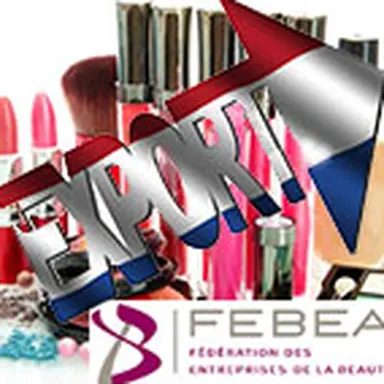 In a press release published on 31 March 2014, the FEBEA (French Federation of Beauty Companies) reveals the results of the cosmetic sector. In 2014, the cosmetics industry continued to grow and was yet again the 2nd biggest exporting sector in France with a trade balance 4% higher than in the previous year.
The Cosmetics industry reinforces its number two position after the aeronautics sector
In 2014, the cosmetics sector was the 2nd largest exporter of goods in the French economy, thanks to a trade surplus of EUR 8.9 billion (compared to a EUR 23.6 billion of trade surplus in the aeronautics sector and EUR 6.5 billion of trade surplus achieved by the agro food industry.
France is the world's number one cosmetics exporter
These results further confirm France's leading position in the international cosmetics market. For many years, France has been number one with 15.9% of global market share in 2013, ahead of the United States (10.8%) and Germany (10.7%). French cosmetics exports account for almost a third of European exports, far ahead of Germany's performance.
The European Union remains the number one market with high growth in Asia
Although the European Union (EU) still represents the top destination accounting for 48.2% of French exports, the majority of demand is from non-EU countries (51.8%). This trend can be explained by the variety and quality of the product offering which successfully meets the demands of a wide range of different markets and consumer habits.
In 2014, French cosmetics exports grew as a result in almost all parts of the world
After Europe, Asia is the 2nd most important market for French cosmetics exports (16.9%), and is the region where French exports have grown most significantly (+11.7%). The strongest growth is in China which accounts for 16.5% of growth. France remains the number one cosmetics exporter to the region, although competition is intense, whether it be from countries in the zone such as Japan and Korea, or from the United States.
Exports to the Middle-East are also experiencing a sharp increase at 7.1%.
In these zones, regional logistics hubs such as Dubai and Hong Kong, serving the Middle East and Asia are particularly important.
Exports towards the United States are also increasing significantly (+7.6%).
Exports towards Africa are experiencing some limited growth (+0.4%).
In contrast, exports to Russia, Turkey and Latin America are slowing down due to large scale economic difficulties and/or current political and regulatory uncertainty.
Cosmetic cares and fragrances lead French cosmetics exports
Care product and perfumes make up two thirds of French cosmetics exports (42.3% for care products and 33.8% for perfumes). They are followed by shampoo and haircare products accounting together for 6.6% of French cosmetics exports, and then by eye and lip makeup accounting together for 6.5% of exports.
Others exportsrepresent between 2% and 0.02% of the total depending on the type of product (hair removal and shaving products, deodorants, nail polish, toothpaste, soap…).
'The cosmetics industry is one of the sectors in which France remains a global leader. This growth is supported by the dynamism of the entire sector and by a dense network of companies ranging from small and medium-sized enterprises to intermediate-sized enterprises and to large corporations. 2014's export results go to show that the quality and renown of cosmetics from France, often at the very forefront of innovation, continue to be universally appreciated. It is a real asset to the French economy and needs to be considered as such' said Patrick O'Quin, FEBEA President & CEO.
© 2015- 2022 CosmeticOBS