Your Watchlist
A feature reserved for PRO subscribers: benefit from a brand new personalization service now!
Stop spending hours searching for the information you need, scrolling or clicking over and over again, file after file, to successfully find what you are looking for.
You can now customize your site according to your choices and preferences in terms of content and information!
Create your own homepage according to your preferences, for:
• Save time in monitoring
• Target only the news that interests you
• Be at the forefront of the information you choose to follow, with the possibility of redefinition at any time
• Organize and classify your content into personal folders, to be used for each of your projects…
Take advantage of our new features to extract only the information you are interested in from our database!
You will thus be regularly and as a matter of priority informed about everything you have chosen to follow.
More information on our subscription packages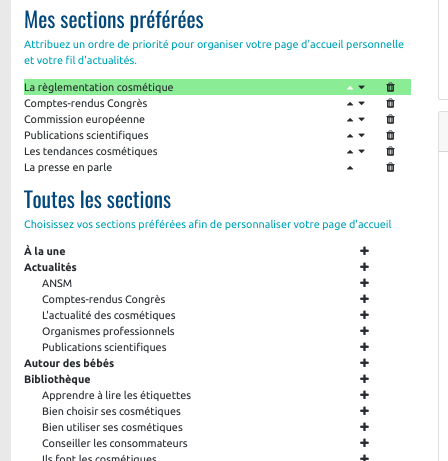 Press review
News briefs
Quick access