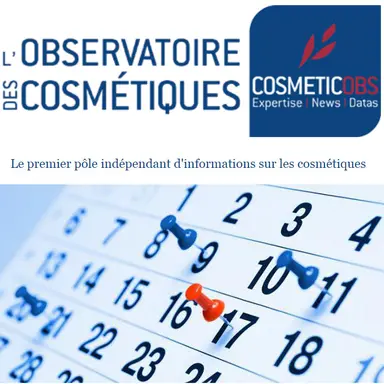 Very regularly, the CosmeticOBS editorial team attends different types of events: congresses, exhibitions, press presentations, conferences… Just as regularly, it offers exhaustive reports to its subscribers, with its articles, summaries… So get ready to know…
The editorial staff will be present at the following events
• 22th Cosmed's Scientific and Technical Exchange Day (JEST), 23 September 2022, Montpellier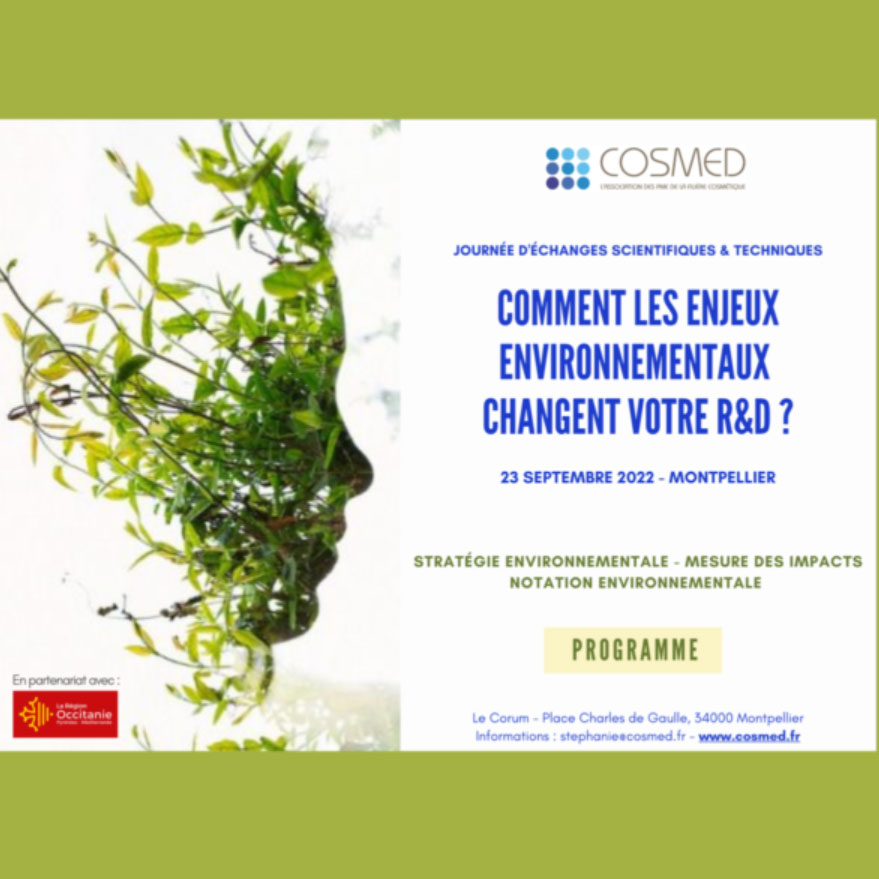 Theme of this 22nd edition: How do environmental issues change your R&D?
Stratégie et notations environnementales, mesure des impacts, écoc-conception des packs, consommation d'eau… cette journée de conférences sur les enjeux de formulation s'adresse à tous les professionnels de la filière cosmétique : direction, R&D, affaires réglementaires, formulation, marketing…
The event will be held in person in Montpellier and also by videoconference.
• Luxe Pack Monaco, 3-5 October 2022, Monaco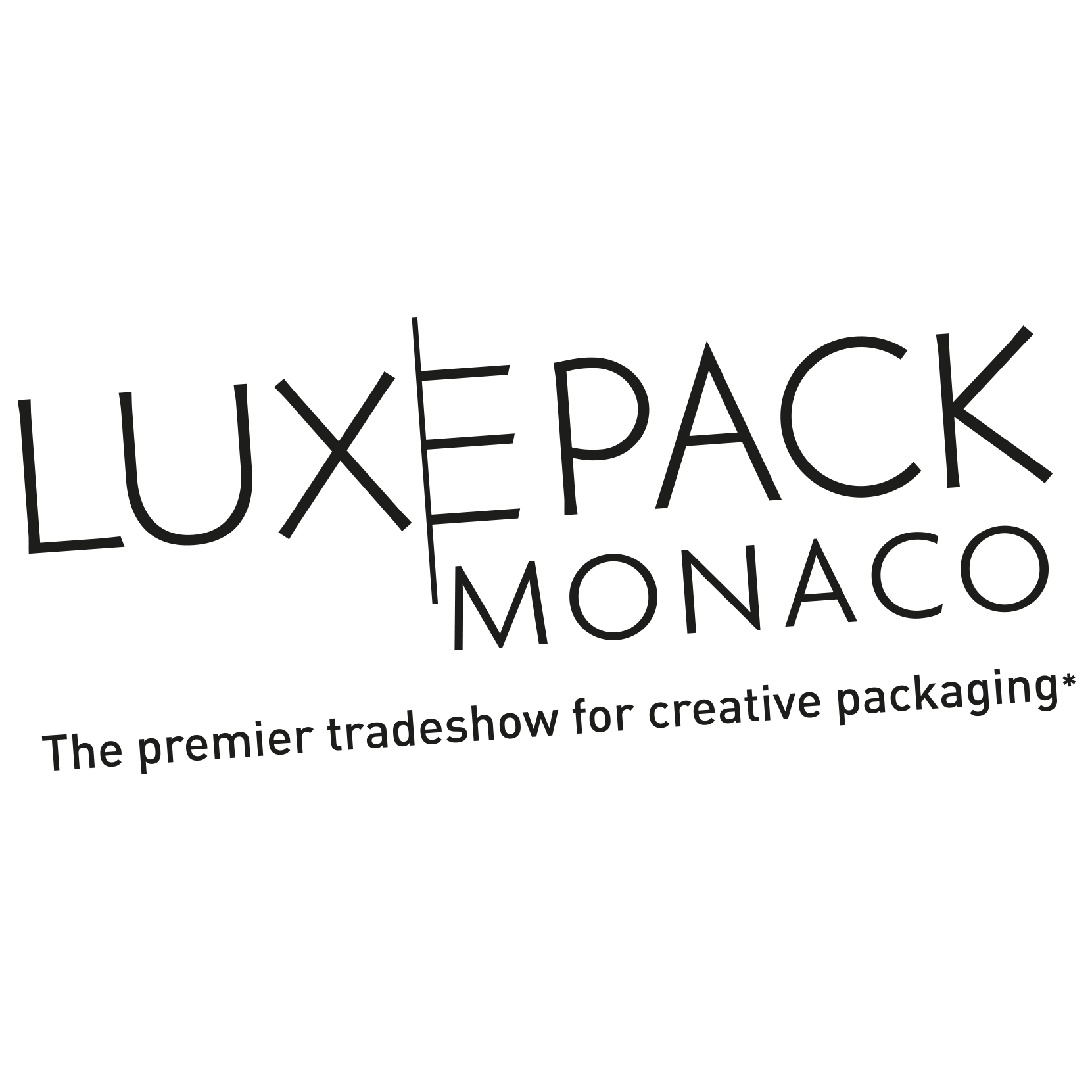 The unmissable Luxe Pack Monaco trade show is back in action at the Grimaldi Forum from October 3 to 5, 2022. As usual, visitors will be able to discover the latest innovations from packaging suppliers from around the world. But this year, the organizers have decided to focus on one material in particular: glass.
• 5th edition of the Cosmetic Quality Meetings, 19-20 October 2022, Paris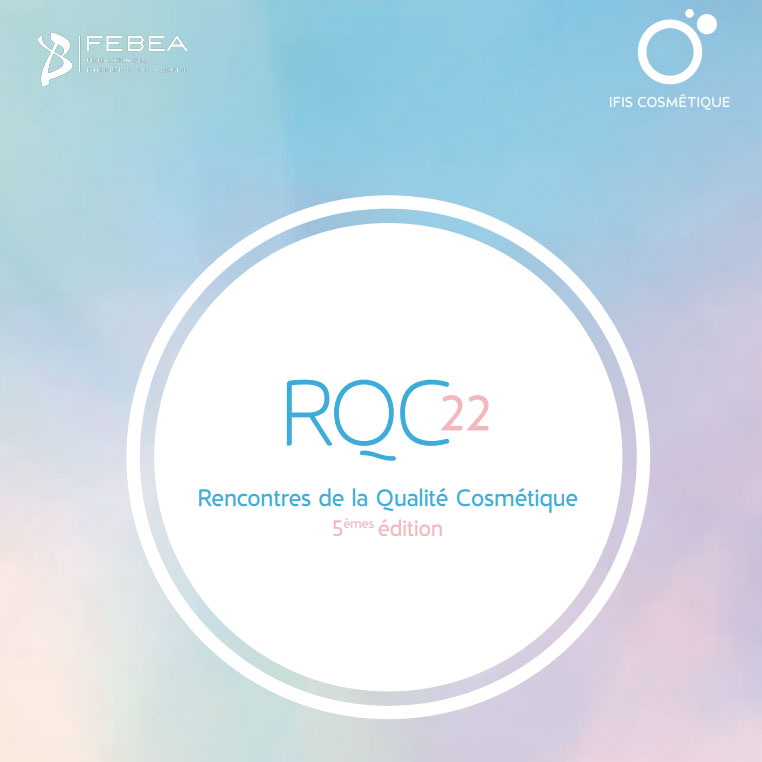 The RQC is a meeting place for cosmetic manufacturers, suppliers and subcontractors on the subject of Good Manufacturing Practices in cosmetics, with the main objective of clarifying the various regulatory expectations and providing information on their operational implementation in production units.
Conferences and workshops are on the programme for these two days.
• Cosmébio Ingredients & Packaging Meeting 2022, 26-27 October 2022, Valence (France)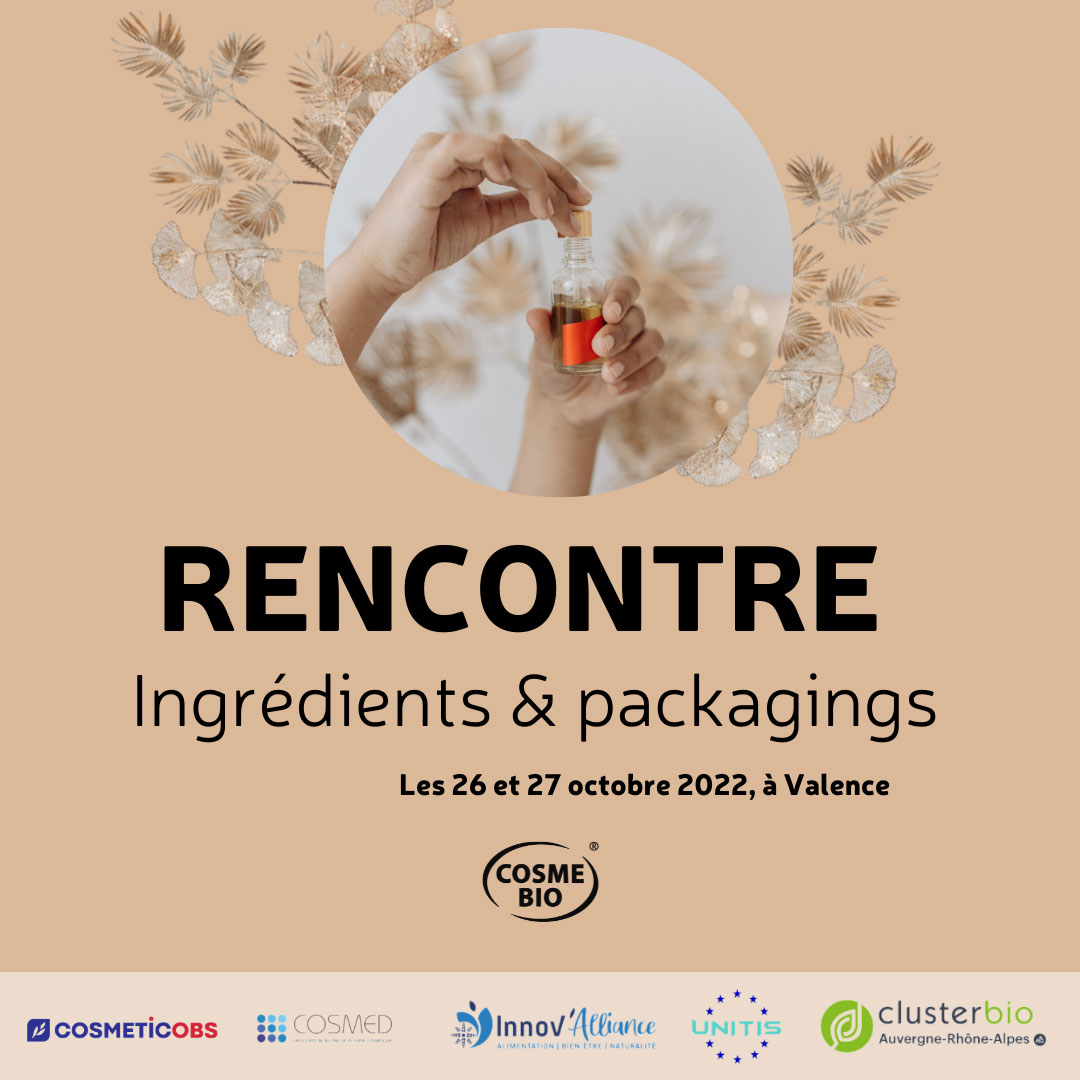 On October 26 and 27, 2022, the Cosmébio association will be holding another edition of its cosmetic ingredients conference in Valence (France). This year, a day dedicated to packaging will be added. On the programme: discussions, exchanges and conferences.
• Sustainable Cosmetics Summit 2022, 7-9 November 2022, Paris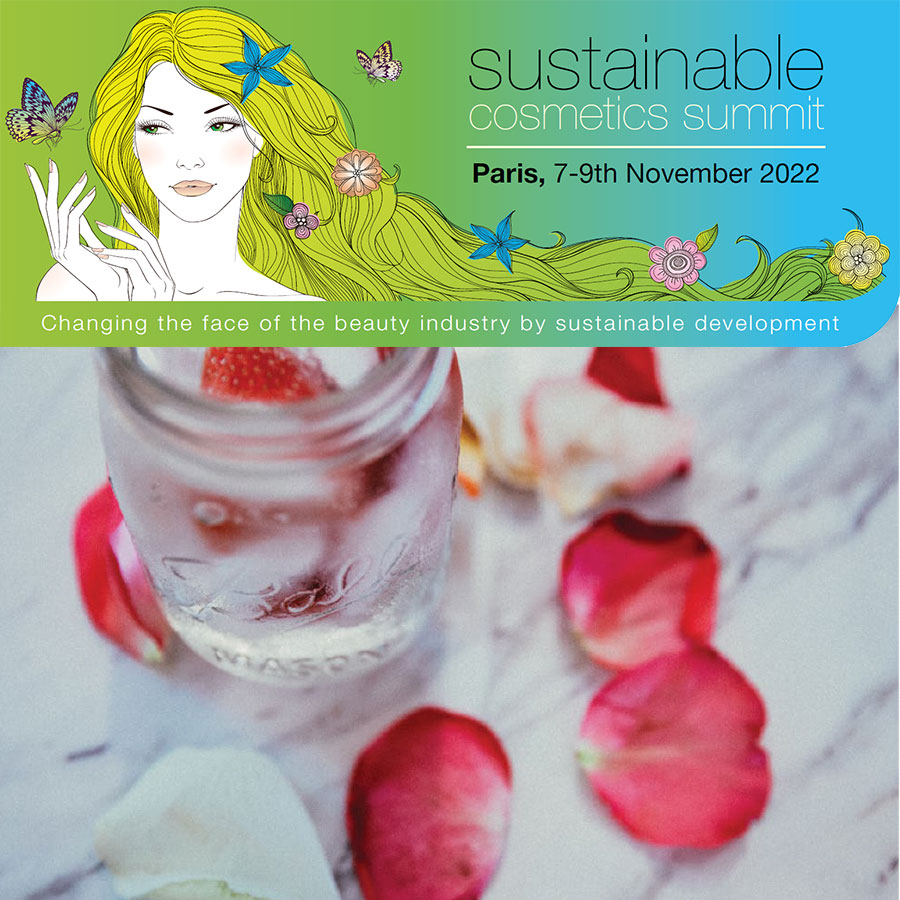 How can brands innovate using green materials? What ingredients can help operators move to circular systems? What are the opportunities with upcycled ingredients? What new materials are emerging to replace plastics in packaging? How can brands close their packaging loops? What are the marketing obstacles when launching new sustainable products? What are marketing communication best-practices? Such questions will be addres
The 13th International Conference on Skin Ageing & Challenges, 17-18 November, Lisbon (Portugal)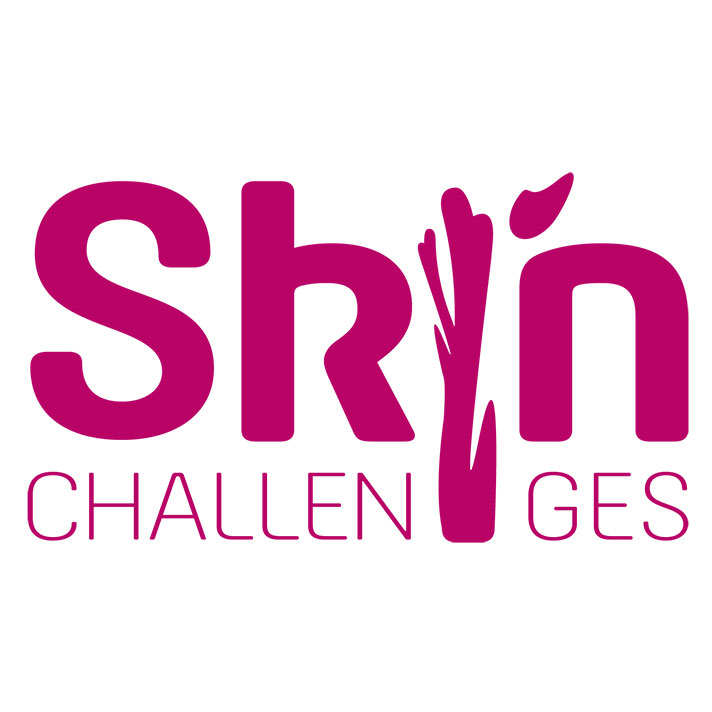 The 13th International Conference on Skin Ageing & Challenges returns this year in Lisbon, Portugal and online. After 2 years of online meetings, this conference will be organized on November 17-18, 2022 at the Faculty of Pharmacy, University of Lisboa, Lisbon. This meeting is endorsed by the International Society of Microbiota (ISM), and headed by Prof. Jean Krutmann, IUF - Leibniz Research Institute for Environmental Medicine, Leibniz, Germany.
• 8th Anti-Ageing Skin Care Conference, 29-30 November 2022, London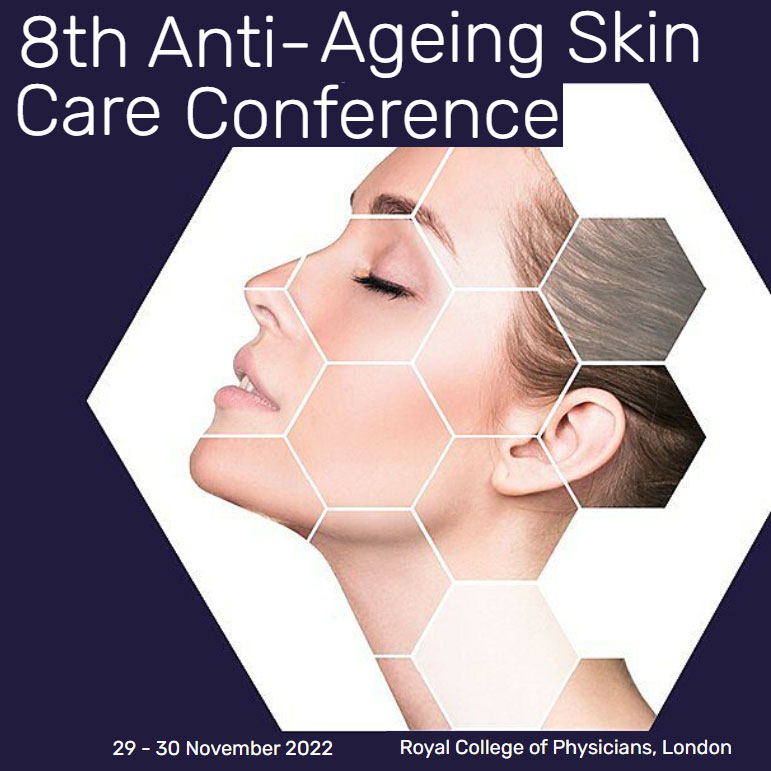 This year, the Conference will focus on ageing of healthy skin across life stages and highlight the fact that our skin starts ageing from birth with ever-changing needs. Scientific research has recognised that there are different 'tipping points' in terms of skin biology; understanding these across specific stages of life helps navigate the prevention and treatment of ageing signs to enable and inspire new ideas for product development in skincare.
The editorial staff will also be present at the following events
• The UEBT Sourcing with Respect Conference, 18-19 October 2022, Grasse (France)
• 14th Sustainable Cosmetics Summit, 7-9 November 2022, Paris
• Perfumes & Cosmetics Congress, 20th edition, 23-24 November 2022, Chartres (France)
• Aromadays 2022, 1-2 December 2022, Avignon (France)
IB
© 2022 CosmeticOBS