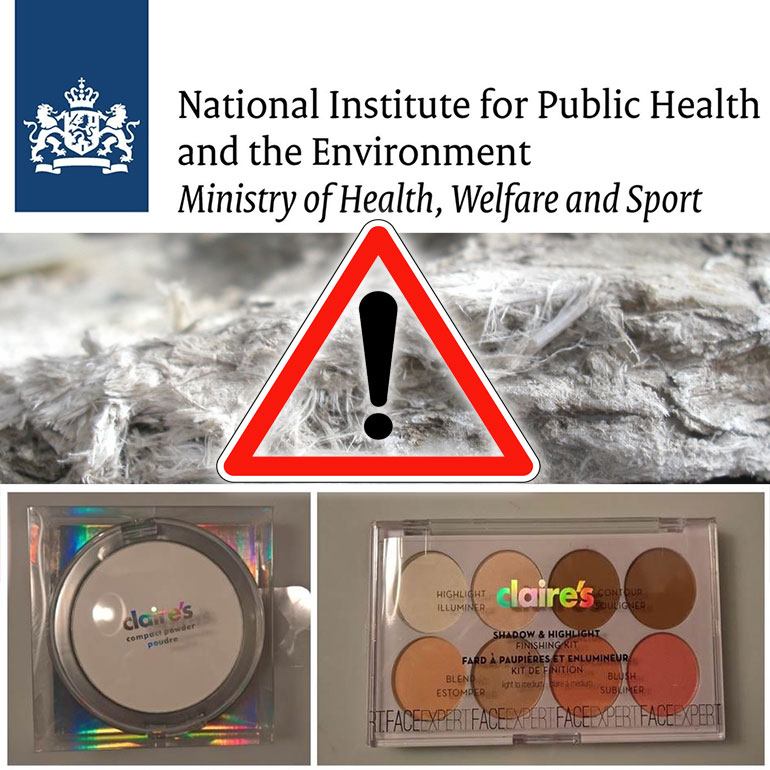 RIVM was asked to give advice to the Human Environment and Transport Inspectorate in the Netherlands after asbestos was found in two make-up products. During the use of these products, the estimated number of asbestos fibres in the air is unacceptably high. The risk of asbestos-related diseases for children who have used these make-up products is probably limited. However, it is important to prevent further exposure as much as possible.
Reading time : ~ 3 minutes
Two make-up products from the brand Claire's were involved. Research performed by the Human Environment and Transport Inspectorate at the end of March 2018 showed that the products contained asbestos. Cosmetic products are not allowed to contain asbestos as it is a known carcinogen.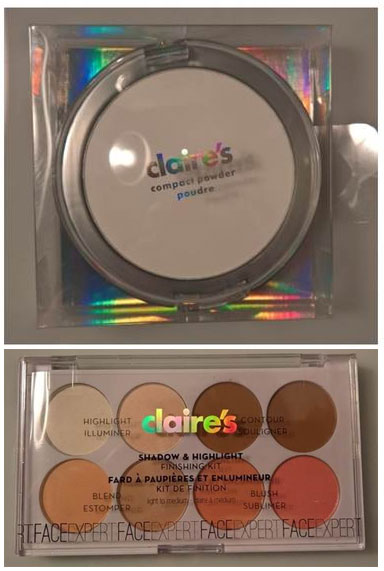 The estimated exposure to asbestos fibres was relatively short and RIVM used worst-case assumptions for the exposure assessment. Further exposure can be prevented by measures such as taking products off the shelves, issuing safety warnings to users, calling on consumers to stop using the products and a product recall.
On April 4, Claire's published a safety warning for the following children's make-up:
• Compact powder: product code 40628, batch code 06/16
• Shadow & Highlight Finishing Set (product code 05435, batch code 04/17)
These products were also notified in the RAPEX system on 30 March 2018.
Risk assessment
The extent of the risk as a result of exposure to asbestos is determined by the type of asbestos, the concentration of asbestos fibres in the air and the duration of the exposure. The estimation of the health risks contains uncertainties. Based on RIVM's assessment, it can be concluded that make-up products should not contain asbestos fibres. The estimated air concentration of asbestos fibres ...