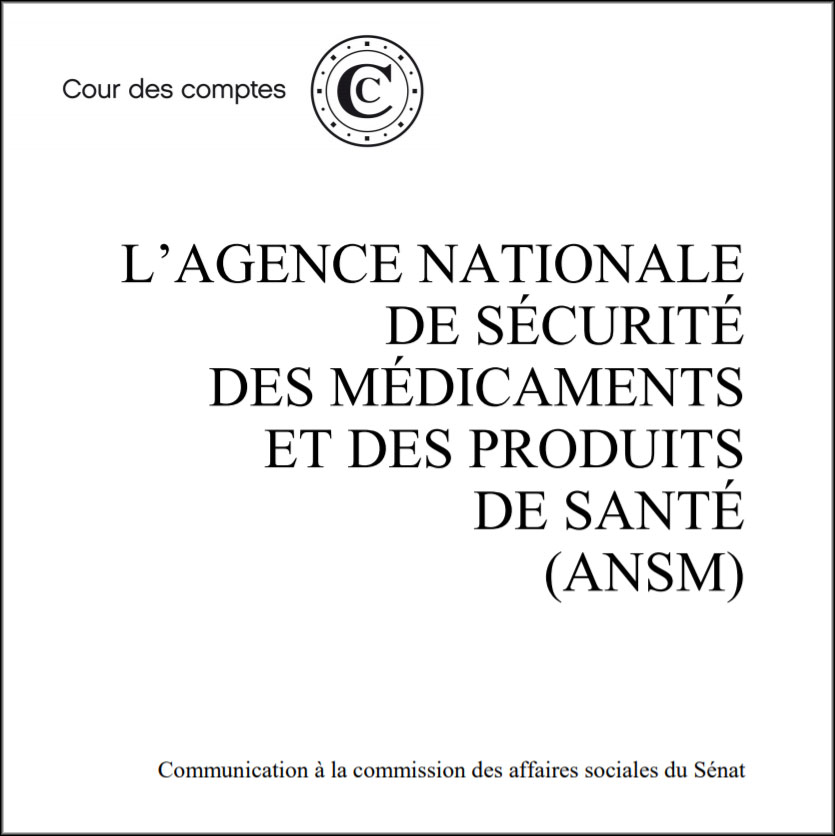 It was on a referral from the Senate's Social Affairs Committee, dated 11 December 2018, that the French Court of Auditors carried out an investigation into the ANSM (National Agency for the Safety of Medicines and Health Products). Its report was published on 18 December 2019 and the least we can say is that it is not soft, including on the management of cosmetic controls, with the Court of Auditors describing this sector as "very insufficiently monitored" and in a "situation of virtual abandonment", and referring in the meantime to the transfer of the vigilance of these products to the ANSES or the DGCCRF.
Reading time : ~ 5 minutes
145 pages without concessions, 9 recommendations, and one clear statement regarding the vigilance of cosmetic products: "Due to its own circumstances and largely due to a lack of resources, the agency has chosen to allocate its resources to other priorities, leaving this sector to be supervised very inadequately," notes the Court of Auditors.
However, it also considers that these products "do not offer any therapeutic benefit and must not in any way present a risk to their users."
A mission that is not sufficiently followed up
The ANSM is in charge of controlling cosmetic and tattoo products, and the regulations stipulate that these products must not carry any risk for the consumer, regardless of the benefits claimed by their manufacturer, the Court of Auditors points out.
But, it adds, "given the specificities of this field far from health products, the ANSM has never considered the vigilance of these products as a priority."
The Court also points out that the supervision of this market is shared with the DGCCRF (General Directorate of Competition, Consumer Affairs and Fraud Prevention), which, because of the general public nature of these products, has long acted in this field.
"Despite this reinforcement," it notes, "the control of cosmetic products ...