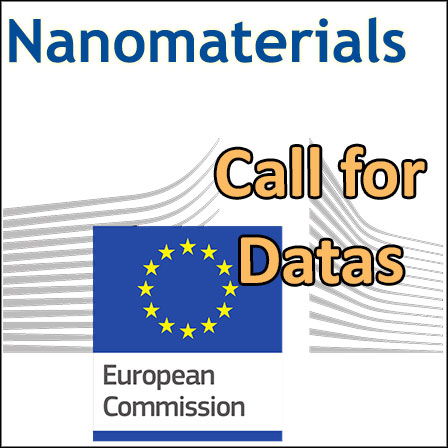 On 11 June 2019, the European Commission published a Call for Data for six nanos forms of gold, platinum and copper used in cosmetics. The aim is to gather enough information to be able to have their safety assessed by the SCCS, with a view to regulating them if necessary.
Reading time : ~ 5 minutes
The European Commission is continuing its work on the inventory and assessment of nanomaterials used in cosmetic products. In this call for data, it specifies that it has concerns about the use of gold, colloidal gold, platinum, colloidal platinum, copper and colloidal copper in the nano form, because of the potential of nanoparticles to enter cells through dermal absorption or across a mucous membrane. In addition, the data submitted by the applicants seem to be insufficient for the Scientific Committee on Consumer Safety (SCCS) to carry out a full risk assessment.
The Commission have mandated the SCCS to assess the safety of these nanomaterials. Therefore, interested parties are invited to submit any relevant scientific information on the safety of:
• Gold [nano] and Colloidal gold [nano] (CAS No.7440-57-5, EC No.231-165-9, with or without surface modifications, e.g. CAS No.1360157-34-1)
• Platinum [nano] and Colloidal platinum [nano] (CAS No.7440-06-4, EC No.231-116-1, with or without surface modifications)
• Copper [nano] and Colloidal copper [nano] (CAS No.7440-50-8, EC No.231-159-6).
Background reminder
According to Article 2(1)(k) of Regulation (EC) No.1223/2009, 'nanomaterial' means an insoluble or biopersistent and intentionally manufactured material with one or more external dimensions, or an internal structure, on the scale from 1 to 100 nm.
This definition ...