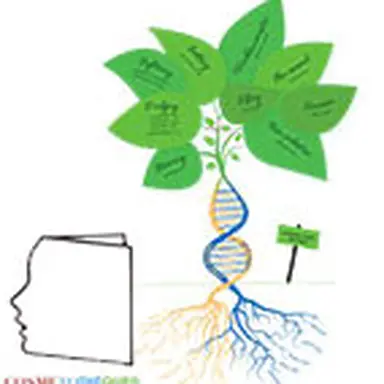 In this contribution, Régine Frick looks at Seppic's current offer based on lipoamino acid technology. A little forgotten these last decades, this one begins little by little to find the place which is due to it and is at the origin of substances endowed with remarkable properties.
Those most interested will also be able to reread the mood post that was dedicated to this subject a few months ago. Here are the first lines for the record:" The Observatoire des Cosmétiques recently rightly focused on a very interesting class of ingredients, lipopeptides. In my opinion, it would be more accurate to say"deliver" rather than"put", as these ingredients are so remarkable. Indeed, they do have the properties described in this article, but many others. Born several decades ago, they have never really found the echo that suits their performances. ". Enjoy your reading.
2nd generation lipoamino acids
A refocus on lipoamino acids of plant origin
In the late 1990s and early 2000s, the portfolio of lipoamino acids available at Givaudan-Lavirotte and Seppic(1) evolved to focus solely on products of plant origin.
The non-neutralised lipoamino acids of 1st generation but on a preserved plant basis are :
Capryloyl glycine lipacid C8G™, at Seppic Of naturally acidic structure since containing a free carboxylic acid function. It restores the skin's acid mantle and is a biovector of glycine, a major amino acid for the metabolism of skin cells. It also has an activity against micro-organisms: - it limits the proliferation of bacteria and also germs responsible for dandruff (Pytyrosporum oval) and reduces scalp irritation associated with seborrheic dermatitis - very interesting in the management of the microbiome of the scalp, a very current issue recently highlighted: - it limits sebum production; - it protects cosmetic formulas.
Undecylenoyl glycine Lipacide UG™, at Seppic It restores the skin's acid mantle and is a glycine biovector. It also has an activity against micro-organisms: - it eliminates the undesirable flora responsible for bad smells; - it limits the proliferation of germs, especially those responsible for bad smells; - it limits sebum production.
Dipalmitoyl hydroxyproline, sepilift DPHP™ It is a hydroxyproline lipobiovector that protects and strengthens cell integrity: - it has a firming action by stimulating the contraction of collagen fibres; - it protects the extracellular dermal matrix (elastin protection, anti-MMPs action, pro-TIMPs) ; - it has an anti-radical action; - it reinforces the hydrolipidic skin film.
Lipoamino acids mixed with other chemical or natural molecules
In parallel with this refocusing on molecules of plant origin, certain lipoamino acids are mixed with other natural or artificial molecules presenting complementary and synergizing activities.
The Sepicalm™ S WP Obtained from four amino acids reconstituting oats namely aspartic acid, glutamic acid, alanine and glycine which each react on the fatty chain present in coconut oil to give a sodium cocoyl amino acid which is coupled with two minerals potassium and magnesium. SEPPIC describes it as an active ingredient in hedonism cosmetics for its action which stimulates the synthesis of b-endorphin: - restoration of the hydrolipidic film; - amino acid, lipid and mineral intake ; - moisturizing action.
The Sepicap™ MP Also amino acid biovector, it is coupled with a water-soluble silicone grafted with panthenol : - anti-aging hair fiber and scalp.
The Sepicalm™ VG WP A combination of lipoamino acid palmitoyl proline with water lily flower : - lightening action on post-inflammatory pigmentation induced by stress and basal pigmentation.
adiposlim™ Lauroyl proline in liquid form: - slimming agent that slows down the entry of free fatty acids into the adipocytes; - properties equivalent to caffeine without formulation constraints.
New lipoamino acids
The possibilities to create lipoamino acids being very wide, new ones are synthesized regularly.
The sepiwhite™ MSH (2002-2003) It is a C11 fatty chain grafted onto phenylalamine to give undecylenoyl phenylalanine. This new molecule was launched in 2002-2003 and required four years of research: - lightens, illuminates, unifies the complexion and hyperpigmented areas.
Survicode™ (2008) It is a lipobiovector of alanine (sodium cocoyl alaninate) capable of correcting young wrinkles and wrinkles installed by fighting against cellular markers of aging: - awakens the guardian proteins of cellular life including those of stem cells ; - relaunches cellular dialogue proteins; - protects the sentinel cells (Langerhans cells) that guarantee dermal integrity.
Timecode™ (2008) It's a palmitoyl glycine, glycine lipobiovector. Palmitoyl glycine is also naturally present in the skin and brain and has anti-inflammatory and anti-stress properties: - anti-inflamm'aging activity by regulation of interleukin-6 ; - relaunches neo-vascularization; - addition of material to the dermal support tissue.
Voluform™ (2009) It's palmitoyl isoleucine: - natural alternative to lipofilling to fill wrinkles and redraw the volume of the cheeks and bust, - reverses the ageing of the adipocytes, restores the dynamism of the dermal tissue; - stimulates the cellular detoxification process thanks to the proteasome.
Conclusions
Lipoamino acids have been used for many years in cosmetic and pharmaceutical specialities. Lipoamino acids are of particular interest because of their broad spectrum of action, covering functional as well as basic fields of application and having a strong mimicry with natural substances.
For Corinne Scholtz, international operational marketing manager at Seppic," lipoamino acids are molecules whose recognized efficacy and tolerance allow them to be proposed as background active ingredients in formulas. The digital world makes the consumer more and more aware, she has taken power over prescribers. With lipoamino acids, brands reassure consumers by providing what they need in terms of efficacy and tolerance. ". Seppic continues to invest in this chemistry which allows to have an infinity of molecules and clean efficiencies. " Our challenge is to make them more attractive to our customers, particularly European customers who know this chemistry very well and who sometimes prefer newer molecules to more imaginative marketing. ", adds Corinne Scholtz..
Both traditional and highly modern, lipoamino acids continue to provide original solutions to increasingly complex issues and deserve to be rediscovered by all.
Contribution made by Régine Frick Régine Frick is a chemical formulation engineer and a CNAM graduate in innovation management, culture and marketing. She has worked for 12 years in research and development at Chanel parfum Beauté and has been a consultant for 6 years in her 3 favourite fields, namely communication, innovation and development for the cosmetic industry. From her technical and scientific skills, she uses as a consultant more particularly the science of mixtures associated with experimental designs to solve development problems. From her intellectual curiosity and her interest for society, she proposes to work with her clients on expected innovations . Her natural taste for communication has led her to write texts whose objective is to make scientific discourse accessible to everyone.
Cosmétothèque® - All rights reserved
© 2015 - 2023 CosmeticOBS
---
Associated elements(1)