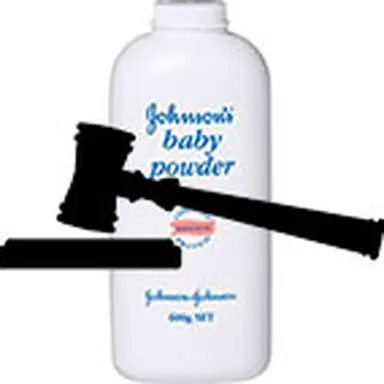 On May 4, a Missouri jury has ordered Johnson & Johnson and Imery's Talc to pay $110.5 million to a Virginia woman who developed ovarian cancer following years of genital talcum powder use. In February 2016, another jury in the same state has ordered the cosmetic company to pay $72 million to the family of a woman who claimed her death was linked to use of the company's powder talc.
According to her lawsuit, Lois Slemp had used Johnson & Johnson's talcum powders for routine feminine hygiene for more than 40 years. The now 61-year-old plaintiff was diagnosed with ovarian cancer in 2012, which has since spread to her liver. During the three-week trial, Slemp's attorneys highlighted several Johnson & Johnson internal documents which they said proved company officials had long been aware of research linking genital talc use to an increased risk of ovarian cancer. Slemp asserted that Johnson & Johnson's failure to warn consumer of this danger was motivated by a desire to protect profits derived from its talcum powder products.
After finding that Johnson & Johnson and talc supplier Imery's were negligent in failing to adequately warn the public of the dangers potentially associated with talc-based products, jurors awarded Slemp $5.4 million in compensatory damage. The jury found Johnson & Johnson 99% liable and ordered the company to pay $104 million in punitive damages. Imery's was assessed $50,000 in damages.
In a statement, J&J said that it sympathized with women impacted by ovarian cancer but planned to appeal.
'We are preparing for additional trials this year and we continue to defend the safety of Johnson's Baby Powder,' J&J said.
© CosmeticOBS-L'Observatoire des Cosmétiques
© 2017- 2022 CosmeticOBS
---
Associated elements(2)