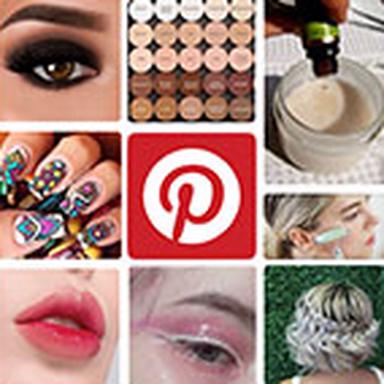 According to Pinterest 100 report for 2018, 10 top beauty trends emerge for this year. 48 million women use this social media to find ideas. Pinners are looking to the experts for the latest products to try and buy, and tips and tutorials for everyday looks and special occasions. The motto for 2018: Go for the bold!
Here are the 10 top beauty trends, based on their current popularity on Pinterest.
Next-level lashes
Brows are still big, but all eyes are on long, lush lashes and how to get them (searches for 'lashes' +152%)
Oil, beauty's biggest overachiever
The unexpected beauty product for softer skin, smoother hair and shinier lips (saves for 'cleansing oil' +555%)
50 shades of you
A wider range of skin tones are showing up in new shade-inclusive foundations (saves for 'complexion matching' +378%)
What about the bob?
Everyone with a lob or bob is taking it to extremes with longer locks and playful pixies (saves for 'long hair' and 'pixie' +130%)
Graphic (nail) design
Geometric and negative space manis are a fun way to flash some personality (searches for 'geometric nails' +83%)
Bright eyes
Neon underliner or inner shadow creates edgy, look-at-me eyes (searches for 'bright eyeshadow' +63%)
This is how we roll
From ice and derma, to jade and quartz, facial rollers are a beloved beauty tool (saves for 'derma roller' +345%)
All-in-one kits
Makeup aisles can be intimidating, so people are picking up curated kits and looking for tutorials to build their own (saves for 'makeup kit' +147%)
Lips love tints
A sheer or matte tint is the perfect starter lipstick – it's affordable, easy to use and punches up the colour (saves for 'lip tint' +414%)
Wet and wild hair
Prepare to see a lot of super slicked-back styles and all kinds of curls – yep, even perms (saves for 'slicked back' and 'wavy' +166%)
© CosmeticOBS-L'Observatoire des Cosmétiques
© 2018- 2021 CosmeticOBS