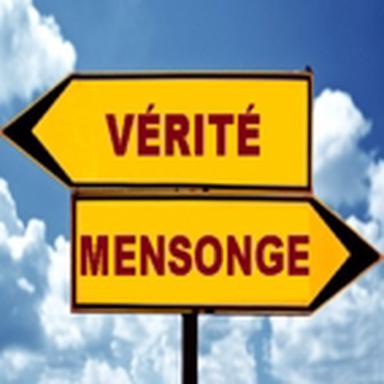 Providing more details on cosmetics composition and manufacturing methods seems to be the latest craze among brands. First initiated by organic entities, this new communication strategy is now adopted by more conventional groups. It is motivated by the growing consumer desire to know exactly what their beauty products are composed of.
The cosmetics waffle era is far behind us now. Since the controversy over parabens, the beauty industry has regularly had to deal with media scandals related to different substances used in formulas.
The consumer press largely contributed to increasing consumers' mistrust towards brands, rightly or wrongly.
Consumers have become real 'consumactors'. They no longer want to do their shopping blindly and they search for information about the ingredients contained in their beauty products.
A study conducted by market research agency Harris Interactive in December 2017 among a panel of 1,000 people reveals that 60% of French women pay attention to the INCI list before they actually buy a product.
The composition has become a selection criterion.
An operating method initiated by organic cosmetics brands…
Organic labels have been emerging in the cosmetics world since 2002. What for? To regulate and provide a framework for this part of the beauty sector, so that consumers do not get lost. These labels boast about being a reliable reference, both in terms of product composition and global company strategy.
The Slow Cosmétique movement, from which Julien Kaibeck derived a recommendation label, is further evidence of this rising transparency trend.
More recently, organic brand Officinea developed a free mobile application called Clean Beauty. It makes it possible to scan the list of a cosmetic product's ingredients and immediately check whether the composition is clean or not. This scientific vulgarization tool, also positioned on the transparency segment, is intended for the final buyer to be the one that chooses the skincare products they deem good, in all conscience, without the help of any certificate.
… which is gaining ground in major laboratories
Long accused of being the big bad wolf, conventional cosmetics groups have been restoring their image by adopting the transparency strategy.
Revealing more to reassure consumers has become real fashionable and is gradually contaminating the sector's old guard.
On top of the list, L'Oréal has added a L'Oréal Answers tab on their website. Dedicated to ingredients and product safety assessment, it features explanatory videos and glossaries to help the public sort the truth out of the lies.
L'Oréal Answers is claimed to be an interface that 'provides transparent answers to major areas of questioning'. In addition to making an update on formulation issues, the group also gives details on ingredient sourcing, their CSR policy, or their environmental commitment.
Procter & Gamble have also decided to show their credentials. The group has announced they would make public all the ingredients representing more than 0.01% in all their brands' perfumes in the United States and Canada.
The company also intends to provide more information on the origin of their ingredients.
In a press release published in late August 2017, Kathy Fish, Procter & Gamble's Chief Technology Officer, said that 'the idea is to give people clear, reliable, accessible information. It is a further step in our sustainable development strategy which aims to help consumers make well-informed choices. We want people to feel good when they buy our products. We supply more information on perfume ingredients because we believe it will enhance trust in the quality and safety of all our products.'
The virus of transparency affected Unilever more recently. As part of their communication campaign launched in 2017, they revealed the list of perfumes contained in their cosmetic and household products sold in Europe, starting with France and the UK. This information will soon be available to provide more details than those displayed on labels.
'We are delighted to take the next step in our transparency strategy and hold our promise by offering our consumers the information they need to find the products that best suit them,' declared David Blanchard, Chief R&D Officer of Unilever.
It should be said that if this strategy is innovative for cleaning products or washing powder, it does not go beyond what regulations require for cosmetics… but the intention is there!
Other entities from smaller companies have also decided to tell their communities more.
For example, Mustela has made truth about baby cosmetics their main concern. After a press conference in December 2017 about how to restore parents' trust in children's cosmetics, the brand launched a major communication campaign for the public to learn about their commitment for safety and naturalness. What for? To cock a snook at the stressful climate in this sector with TV spots, posters in shop windows, and a campaign on social media. Mustela acts on all levels to assert their strategy.
Whether it has to do with a passing fad or real growing awareness, brands are now compelled to tell more about their manufacturing methods.
Indeed, consumers are less and less fooled and search for information before they buy their products. Transparency and economic issues actually work hand in hand.
JS
© 2018- 2021 CosmeticOBS