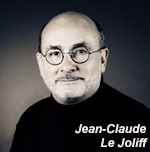 I would like to come back with this mood post to an issue that has occupied part of the press and that concerns our field of activity. It's actually an ingredient that this time gave me buttons, not as some commentators say because it would be hydrogenated, but because I heard or read too many inaccuracies. The ingredient in question is of course shark liver oil.
Reading time : ~ 10 minutes
A prime-time issue ( The sharks of anger The risk of an amalgam is obvious, given that the protection of deep-sea sharks was broadcast on Canal+, in addition to the coverage of the information by certain media. In a previous program dedicated to lipsticks This issue had already been addressed and reference had been made to the fact that many products used this ingredient. I had tried to deny it because, to my knowledge, it is not the case, especially in the lipstick category. I think another program took a deliberately polemical approach to this issue. It was entitled: C daytime rèmes: attention, animal molecules! . This information was then included in certain media like the Observatory of Cosmetics or The World and, even if some took the precaution of recalling that this mainly concerned products of Asian origin, the context was particularly accusatory for the industry. Without wishing to fuel the controversy, I would simply like to provide some information on the basis of my modest experience.
What does his critics say is wrong with this oil? Overall : - to be of animal origin, - to be hydrogenated, - to be moisturizing, - to be a star ingredient, - ...