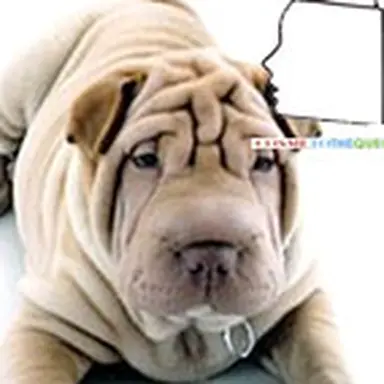 They mechanically stimulate the skin to provoke a positive response. A distinction is made between techniques such as palpating and rolling, claping and pinching. Their principle of operation is to provoke a reaction of the skin to a mechanical stimulus. This category also includes cleaning brush appliances or certain gentle dermabrasion techniques.
The palpate roll
There are several techniques within this approach. Among the oldest, we will remember the famous"palper roule", a massage initially proposed in the management of cellulite. It consists of pinching a fold of skin and rolling it between the fingers from bottom to top and looks very closely like Jacquet's pinch. Created in the 1930s by Dr Jacquet, this anti-aging technique is currently taught in all beauty schools. On dry skin without cream, the skin is pinched between the thumb and forefinger with the fingertips. You grab the muscle deep down, without stretching it. Small vigorous pinches are made all over the face, especially the oval. A variation consists in gripping the skin and pinching by turning. The palpate-roll is mainly practiced in institutes, but also at home. The massage can be done by hand or with a specialized machine.
These pinches, to be made during 45-60 minutes, accelerate the microcirculation, improve the oxygenation of the tissues, make work the muscles of the face. This mechanical stimulation also implements an often ignored characteristic of connective tissue, its contractile properties. Indeed, when collagen lattices are mechanically stimulated, they react spontaneously by contracting. Based on this reaction, these stimulation techniques present undeniable effects, widely demonstrated, of skin tissue firming, thus opposing a certain tissue ptosis. If results are seen after the first session, a one-month course of treatment twice a week is recommended for the anti-wrinkle and rejuvenating effects to take hold. In maintenance: one session per month.
The most famous device, and by far, and for a long time, is derived from the technology developed by Louis Paul Guitay, known as Endermologie®. Endermologie® reactivates cellular activity through mechanical stimulation of the skin (mechanical stimulation) in a non-aggressive way. It treats different tissue targets with a very wide field of application. The care was initially delivered by a professional using equipment. The treatment heads equipped with Roll or Lift gently grip the skin tissue and naturally target different areas of the body and face. The first device developed more than 25 years ago by this company was the Cellu M6 (1986). It was a bodily apparatus which knew many updates (and as many patents). A face version existed with the Lift 6 (2000). The Wellbox, a direct product of LPG professional technologies, was then used as a personal cell stimulation device to benefit from Endermologie® at home (2005), followed by the Mobilift M6 (2013).
Closer to us, a new adaptation of this technique is proposed by a young company through a small device called Ventoose™. Designed by a former top athlete, this product works in the same way as a classic suction cup, without the drawbacks inherent to its traditional glass counterparts. The relative vacuum, created in the suction cup by simple pressure, dilates the pores and superficial blood vessels (capillaries). This produces localized skin congestion at the site of application, resulting in a change in the appearance of the skin that blushes and becomes covered with reddish to purplish dots. This local congestion above the diseased organ is known to attract moods,"bad blood" or excess blood that clogs an underlying organ. They are therefore used to treat not only respiratory infections and back pain, but also skin problems, migraines, headaches, tendonitis, sprains, cramps and constipation. This exercise should be done daily, for a few minutes, for optimal results.
A consumer device was also proposed at the time as part of a"co-branding" between Philips and L'Oréal, the Perfect Slim Pro. This mechanical anti-capiton and anti-flange skin cosmetic kit was proposed to fight against sagging skin. L'Oréal laboratories, in collaboration with Philips, had created a revolutionary method combining the power of a palpate-roll massage with the cosmetic effectiveness of a slimming concentrate.
Closer to home, these techniques have become more topical with the application of a new science to these approaches: mechanobiology. This refers to a science studying the behaviour of biological tissues subjected to mechanical stimuli: pressure, torsion or stretching. And it is changing many areas of research, from the study of embryonic development to the fight against cancer and tissue engineering. In particular, it takes advantage of new techniques that make it possible to observe cells almost directly deform, resist pressure, reorganize their cytoskeleton or trigger cascades of biochemical reactions against external mechanical forces. In various experiments, it has been shown that vibrations can modify key skin tissue properties such as the strengthening of the JDE (dermo-epidermal junction) or the production of extracellular matrix proteins. On this basis, L'Oréal researchers have developed a new device called Smart Profile UpLift . This multi-head system is proposed by the brand as a device specifically interested in anti-aging.
The cleaning brush
Composed of more or less dense and more or less fine silicone bristles or pimples, manual or electric, it is used with a cleaning product that is placed on the moistened brush. Circular movements are then made on the face manually or with the electric movement of the brush, then rinsed. It can also be used with an oil or make-up remover (at the emulsion and rinse stage). This work allows to remove the elements present on the skin surface, leading to an interesting prophylaxis. By stimulating desquamation, it also stimulates epidermal renewal.
Deeply cleansed skin, unclogged pores, a brighter complexion, smoother skin: these are the promises of the cleaning brushes. Depending on the models, some can also erase the skin.
In absolute terms, it is suitable for all skin types. But it will be especially useful if you have combination or oily skin with a tendency to blackheads, blackheads. If your complexion is cloudy or dull (pollution, lifestyle), it also works. Finally, it is suitable for cleansing skin that wears make-up on a daily basis.
Choosing a cleaning brush
It must be made of synthetic bristles or silicone pins (for reasons of hygiene), with a sufficient density to be of real interest (from 300,000 bristles for a bristle brush 5 to 10 cm in diameter). The hairs must be soft and fine (maximum 0,05 mm). When passing your fingers over the surface of the brush, you should not encounter any resistance when bending the bristles or pimples. There should be no tingling, no scratching, even slight. One must have the sensation of caressing a dense and very soft fabric for the hairs and a very soft, spongy material for the silicone pimples.
Some strongly recommend a manual brush, not an electric one. Simply because it is sufficient to cleanse the skin on a daily basis. The disadvantage of the electric brush is that the rotation, even the stronger vibrations and necessarily more supported can support a phenomenon of thickening of the horny layer in term. This phenomenon is all the more sensitive in case of daily use.
Clean your brush with soap and water after each use, then let it dry in the air until the next. Change it regularly, to guarantee its quality. Finally, just like a toothbrush or any other hygiene accessory, a face brush is exclusive, it is not suitable.
There are many models of cleaning brushes. In the field of electric brushes, we will specifically mention some of them.
• Clarisonic The sonic technology used by Clarisonic is unique and protected by a series of patents that cover the oscillation movement (frequency of 300 movements per second) but also the motor and the attachment system of the brush tip. Unlike the technology used by rotating brushes, which can cause the skin to wrap around itself, and thus tension the dermal fibres, sonic micro-oscillation technology does not subject the skin to any traction or tension beyond its natural stress zone, the skin is in no way stretched or stressed. Only impurities are entrained by movement. Available in different configurations, for both body and face or for specific problems such as blurred complexion, radiance or even feet with a polishing brush, these devices allow safe and effective use. The brand, created in 2001, is acquired in 2011 by the L'Oréal group.
- VisaPur With the VisaPur program, the Philips group offers a device that combines a cleaning brush, a facial massage device and an eye contour device. The product is available in female or male version
- Clinique Sonic System Purifying Cleansing Brush This Estée Lauder Group device comes with a unique angled tip, sonic technology and two types of bristles for precise, customized cleansing according to the skin's needs. The white bristles provide a gentle cleansing suitable for normal to dry areas of the face; the green bristles, developed to offer a deeper and more accessible cleaning by tilting the brush, are to be used on mixed to greasy areas. Thanks to its innovative technology, it cleans deeply and gently, without aggressing the skin.
• Luna In these devices, the brush is replaced by a silicone device. Sonic technology is used to drive the device. The brush is equipped with a cleaning system, diffusing sonic pulses. The Luna range proposed by the manufacturer Foero claims to eliminate 95.5% of impurities while being 35 times more hygienic than conventional cleaning brushes. This range includes a device for men to use before shaving.
Microdermabrasion
Microdermabrasion is a technique also used in cosmetics consisting in polishing the skin by using crystals (salt, aluminium oxide or sand). Thus, the epidermis is smoothed. Microdermabrasion is proposed to treat wrinkles on the face and neck/decolleté, scars or pigmentation disorders. The principle is based on the activation of epidermal renewal. The elimination of the retention scales on the skin surface activates the replacement process and makes it possible to make"new skin".
Initially performed in the dermatologist's office using microcrystal spraying devices, this technique has gradually been developed into home devices. If the effectiveness is less remarkable than that observed in dermatologist, these devices allow to obtain satisfactory results. They generally consist of a combination of a cream based on alumina microcrystals and a soft polishing device.
We will remember some instrumental variations. • Philips Group VisaCare This device combines an exfoliation function and a suction function. The removable tip, made of over 100,000 fixed particles, has a special ring designed to exfoliate the skin. The Air Lift System uses specific suction technology for a gentle"massage" of the face. The skin is lifted and stretched, stimulating microcirculation while activating fibroblasts (cells that promote collagen and elastin production).
• The Microdermabrasion System from Neutrogena More classic, it is a simple and practical home system combining pre-dosed single-use discs and the microdermabrasion applicator. Each disc is pre-dosed with ultrafine crystals and alumina purifiers for gentle exfoliation. In addition, micro-vibrations generate a massage that stimulates cell surface renewal for firmer, younger skin.
• Olay ProX Microdermabrasion Plus Advanced Cleansing System It uses the same principle with a crystal-based abrasive cream and a rotary applicator.
Contribution made by Jean Claude Le Joliff A biologist by training, Jean Claude Le Joliff has been a man of R&D for many years. Successively in charge of R&D, then of Research and Innovation in a large French cosmetics and luxury group, and after an experience of setting up a research centre (CERIES), he turned to innovation management. He has also been an Associate Professor at the University of Versailles Saint Quentin (UVSQ) and remains in charge of several specialized courses: ISIPCA, IPIL, ITECH, UBS, UCO, SFC, etc. He is the founder of inn2c, an R&D and Innovation consulting company. Consultant for several international companies, he has actively participated in projects such as Filorga, Aïny, Fareva, and many others. He created the Cosmétothèque®, the industry's first conservatory of crafts and know-how.
Cosmétothèque® - All rights reserved
© 2017 - 2022 CosmeticOBS