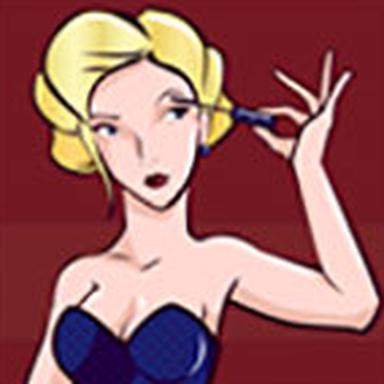 In five minutes, the sunbeam will hit that rock up there on the submarine and give us a beautiful mini rainbow. The Submarine is this mass of rocks and grass in the middle of the landscape. It is said that the mascaras were born very close to here, in Morgiou, in the Cosquer cave, and that the only reason why we do not find samples is that it was flooded… But, what is not said here!
In the summer, young people from the neighbourhoods come here to dive into the blue or green, but always icy, water of the Sugiton cove. Here it is, the festival of colours in the clear air and the tranquility of this beautiful autumn day. Nobody, there's nobody. Just the sound of the soft waves downstairs at the pebble beach. I love this place. I come here often, for nothing, for everything. It's a 20-minute walk from my little custom formulation lab in Luminy. How I would like to capture these colors, this vibrance, this luminous intensity!
Here we are at the end of a long chain of formulators, shamans, priests and perfumers, who have made the colour cosmetics industry what it is today. Take mascaras, for example.
Cosquer Cave, about 21,513 years and a few months ago: Gn'o is desperate. Her sweet friend Naked makes her head. She went, in her anger, until she said"Brr, fs, ch'ta", do you realize? All this because Enok, his friend and rival, has beautiful eyes highlighted in black thanks to the powder that Li-an has managed to make for him. He tried everything, Gn'o. Charcoal, charred bones, that black rock found next to the Sacred Rock, and later called Stibine or Antimony Sulphide he even burned flower petals, almonds, dates, but it is never ground thin enough or ever as black as what Li-an does. And then he had a genius idea, Li-an. He mixed everything with a little honey, and it gave a fine paste, easy to apply, and that smells good too. Then Gn'o searches. Probably the first pressure formulator, but certainly not the last! And the Li-an formula has spread throughout the Mediterranean, Lebanon, Egypt. There, we called this preparation - and we still call it - the Khol.
It's starting to get chilly, a little wind has risen and the sky, at sunset, is all red. Mistral, tomorrow. Blue sky assured, and maximum brightness. Yes, that's it: a luminous mascara. Dark, black and bright. I'll call him Paradox. Yeah, well, just daydreaming. Let's go home. The path is stony. It smells like pine, thyme and rosemary. Here and there, a bird flies away, a furtive noise is heard, the night life of the cove is being prepared. It is often on this way back that new product ideas come to me. Where did he get his inspiration, Mr. Rimmel?
London, 5 February 1844 - "Are you really sure you want to open this perfume shop, Eugene?" - "Yes, Father. We've been in London for 10 years now. I know and love this town. You taught me all the tricks of the trade and it's time for me to fly on my own. - "And does this shop have a name?" - "The House of Rimmel, Father." And Eugene left the Father's House. The next 25 years were devoted to perfumes. He became a highly respected perfumer and published his Livre des parfums in 1870.
Bond Street, London, 8 August 1871 - "Eugene, this is simply outrageous!" That's Eugene's wife talking, and her voice is angry. "We're out in 15 minutes and I can't get my eyes clean. You could do something, though. You have laboratories, chemists, your perfumes have given you financial comfort, and yet I, your wife, am still obliged, like everyone else, to use this infamous mixture of berry juice and smoke black. Smoke black! No, I'm dreaming. And to apply as you can, with a cotton, a brush, or with your fingers, would you believe it? Ugh, disgusting." Eugene Rimmel loved perfumes, that's for sure. And the profits he made from it, like the good businessman he was. But he also loved challenge and challenge. It took him 10 years, but he found his mascara for his wife. His secret? The paraffin wax that had just been discovered and marketed. He has the idea before anyone else to mix it with coal, to make a"cake". The application? A brush that will be moistened first. This is the 1880s.
Chicago, October 24, 1913 - "Oh Tom, I want to die, I'm too ashamed." - "And may I ask why this time, beloved sister? Is your cake burnt, like it was two weeks ago? Did you realize on your way home from Mrs Mullberry's that your dress was stained, like last Monday? You know, there are really other things to worry about these days, especially in Europe. - "Yeah, I know, you think I'm a brainless, social person, don't you?" - "But no, not at all. Let's just say that sometimes your notion of geopolitics stops at the Chicago Polo Club and Lake Michigan. But tell me everything, beloved sister? - "It's Chet, T.L., he's been watching this newomer, this half-frenchie coming in from London. I am fascinated by the softness of his gaze', he told me when I made him a reflection". - "But that's not why he's gonna abandon you, or give up your marriage, come on. And then the newcomer is the niece of this Eugène Rimmel who developed in London this new mascara that is impossible to find here. That's his secret weapon to your French-English girl". - "Yes, it's easy for you to always take the drama of my life lightly. But, please, do something, I'm too unhappy." How to resist? And he did, Tom Lyle Williams. He recreated the formula, based on vaseline and charcoal. And while he was there, and as a good American, he took the opportunity to create a cosmetic empire that he named after his sisterv Maybel, and the miraculous Vaseline, Maybelline.
Here I am in Luminy's parking lot. The time to take my car and on the way to Cassis, where I live, via the Gineste. It is a road on the hillside and it seems that you dive into the sea at every turn. And then, suddenly, here is Cassis lying wisely at the edge of the Big Blue which gently comes to caress its port and the city centre. Walking home after parking the car, I remember what separates these first mascaras from today's products. And, if the formulation is much more sophisticated than Williams and Rimmel's time, based on sometimes complex emulsions, oils, waxes, carbon black, iron oxides and ultramarine blue, among others, the real difference is in the application mode.
Metro-Goldwyn-Mayer Studios, Los Angeles, June 12, 1933 - "Come on, quick, Patty, Clarence already called me twice!" - "Mr. Brown can call you all he wants, Miss Garbo, it's inconceivable that I let you go without finishing your eye makeup. Neither Anna Karenina nor the late Leon Tolstoi would forgive me. - "Okay, Patty, okay, but that's a long time." - "It's that damn mascara, Miss Garbo, that's so hard to apply!" Behind Patty and Miss Garbo, a shadow comes out of the studio. Helena Rubinstein has come to make sure that the make-up products used on the set are hers and not those of her sworn enemy, Elizabeth Arden. The next day, after a long night trip to New York, she summoned her Technical Director and her Packaging Director to tell them:" You know I always say there are no ugly women, only lazy ones. That being said, we must be able to help them make themselves beautiful. Find me a mascara that applies easily." . They set to work on the stain. First, find a liquid formulation, a lotion, but covering, close to our current emulsions. It was packaged in a tube and placed on a brush before being applied to the lashes. - • " Ma'am, this is what we do best. We believe we have solved the problem. - "Are you kidding me, for crying out loud! Better but not enough!" And they returned to their straw mattresses and drawing boards. Eventually they developed a hollow rod applicator that avoided tube packaging but still required the use of a brush. - • " But am I the only one who understands what our clients expect in this house? Unique packaging isn't that complicated, is it?" - "Yes, Mrs. Rubinstein, it is complicated." But they did. They added the brush in the extension of the tube and the whole in a tank containing the lotion. We were in 1957, modern mascara was born.
Here I am at my front door. I will never be one of those sacred monsters. The Li-an, Gn'o, Rimmel, Arden and Rubinstein, some real, others a little less, came before us. But so much remains to be done. And for that, we must first assimilate the work of our predecessors before making our own contribution, however light it may be. Here, we're playing Anna Karenine tonight at the Cinema Club.
This story was proposed by Éric Wimmer Since 1980, Éric has served the industry, first chemically, then cosmetically. Doctorate in Chemistry 1979, Doctorate in Physical Sciences 1985, he began his career at Sorgues (Vaucluse) as a synthetic chemist. There, nitro derivatives led him to become interested in Nitrocellulose, then in the formulation of nail polishes. He subsequently worked in the cosmetics industry in France, the USA and Europe, both in subcontracting companies (Durlin, Tevco, IL Cosmetics) and within brands (Parfums Christian Dior) at several levels of positions, from Operations to the Management of multinational groups, including the setting up and management of Laboratories, activities that he continues to carry out today.
Cosmétothèque® - All rights reserved
© 2014- 2021 CosmeticOBS