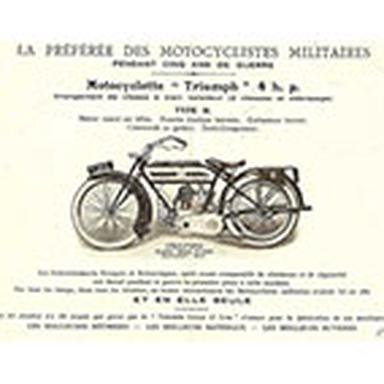 This Sunday, June 8, 1919, Sergeant Doe wakes up particularly happy. He'll be able to build his Triumph Bonneville bought two months ago at the Puces de Trenton. Sergeant Doe doesn't know New Jersey very well, he's only there for professional reasons. His Army Corps of Engineers seconded him to Princeton University to participate in theUniversity), research to eliminate stocks of"black powder" that were not used during the war.
Sergeant Doe is a chemist. But his Ingres violin is motorcycles.
He dismantled the wreckage, soaked the parts in solvent that he brought back from the laboratory, and dried them. This morning, when he enters his garage, he's about to reassemble them. But to his great surprise, the pieces are strangely shiny, as if covered with a transparent film.
He then checks the bottle of solvent returned from the laboratory and realises that he has mistakenly used a"black powder" solution in a solvent which he wanted to use for further tests. Sergeant John Doe had just discovered the film-forming virtues of Coton Poudre and its first cousin, Nitrocellulose, which would open a new industry, the"Coating", in other words the varnish industry.
Maybe it really happened this way?
What does seem to be true, however, is that the film-forming virtues of nitrocellulose have been demonstrated in several fields, from paint to varnish and nail polish, by trying to get rid of the ammunition stocks from the Great War.
History wants that a certain Charles Revson then has the idea to go to see a manufacturer of nitrocellulose and Paintings, Mass & Wadlstein to propose them to manufacture for him nail polishes that he proposed to sell door-to-door. Kirker, Durlin and Revlon were born out of this process.
Kirker owes its name to the three Kirker brothers who created it. The company will actively develop and will finally be taken over in 2012 by RPM International. The origin of the name Durlin is more vague. Perhaps a contraction of the two Spanish adjectives Duro (hard, resistant) and Lindo (pretty, beautiful), but nothing is less certain. As for Revlon… she is the daughter of Charles Revson, it is said, but it is especially the contraction of Revson and Lachman that will give the brand Revlon. We know the development of this mythical brand.
The three Kirker brothers later sold their business, realized they had made a mistake, and rebuilt a nail polish factory that they named using the initials of their three first names, T, E, V, and Co, to give TEVCO. To complete the circle, Tevco will be sold to Kirker in the early 2000s.
It was a brief history of nail polish in America.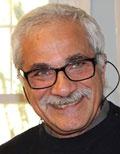 This story was proposed by Eric Wimmer.
Since 1980, Éric has served the industry, first chemically, then cosmetically. Doctorate in Chemistry 1979, Doctorate in Physical Sciences 1985, he began his career at Sorgues (Vaucluse) as a synthetic chemist. There, nitro derivatives led him to become interested in Nitrocellulose, then in the formulation of nail polishes. He then worked in the cosmetics industry in France, the USA and Europe, both in subcontracting companies (Durlin, Tevco, IL Cosmetics) and within brands (Parfums Christian Dior) at several levels of positions, from Operations to the Management of multinational groups, including the setting up and management of Laboratories, activities he continues to carry out today.
Cosmétothèque® - All rights reserved
© 2014- 2021 CosmeticOBS