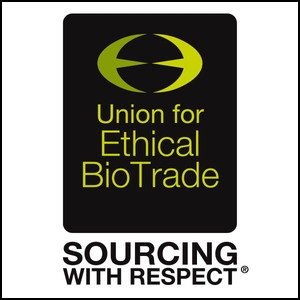 As every year, the UEBT organised its "Beauty of Sourcing with Respect Conference" in Paris. This event brought together stakeholders from the food, pharmaceutical and cosmetics industries to discuss issues such as ethical sourcing, access and sharing of resources and consumer expectations. The 2019 edition, held on May 20 and 21, was sold out. Proof that these themes are of increasing interest to professionals.
Reading time : ~ 4 minutes
"When we started 10 years ago, there were 60 people in the room. Today, there are no less than 300 participants. This shows very clearly that the issue of ethical sourcing, respectful of people and biodiversity is growing and that industries are starting to pay attention to it," says Rik Kutsch Lojenga, Executive Director of the UEBT.
According to him, the success of this event is only a reflection of contemporary concerns.
If industrialists want to meet consumers' needs as accurately as possible, and therefore attract them, they can no longer ignore the environmental issue.
"Ten years ago, no one knew about biodiversity in Europe. Now, when I go to a garden centre, I find flowers that say'good for bees'. People are interested, my children in their schools are interested and we see it all over the world. We are at the beginning of something. I think that companies that want to succeed must respond to these considerations and take them into account in their innovations and sourcing processes," he adds.
The Biodiversity Barometer
Each year, the Beauty of Sourcing with Respect Conference opens with the results of the Biodiversity Barometer, a tool that measures consumer awareness of environmental and societal issues.
For 10 years, the UEBT has ...